Certificate in High Performance Leadership Skills and Team Management - A customized program for Government of Balochistan, February 18 to 20, 2019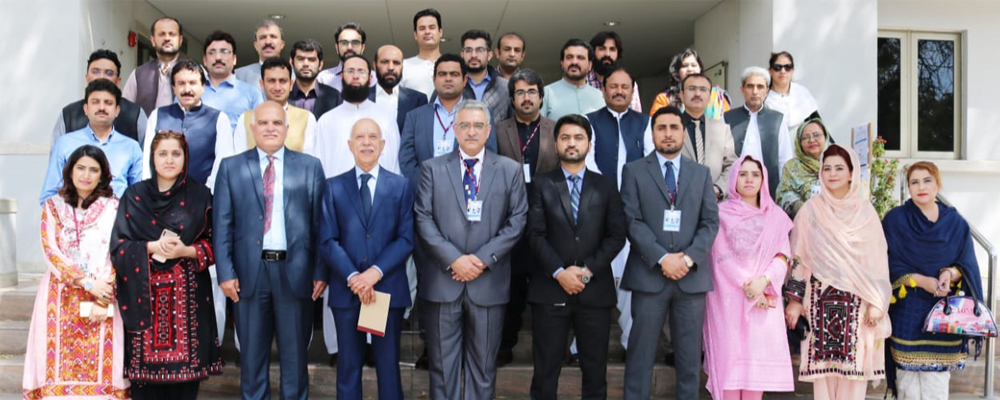 A customized training program on High Performance Leadership Skills and Team Management was hosted by Center for Executive Education, IBA, Karachi for Government of Balochistan from February 18 to 20, 2019.
The pressures on today's leaders are relentless in terms of expectations from customers, external suppliers, staff and other stakeholders. As a leader, an array of managerial and interpersonal skills is needed to cope with these pressures and still ensure favorable results. This program was specifically designed to help participants learn the art and science of high performance leadership and make them a more effective leader who can drive results.
Officers of Grade 18 to 20 attended the training program. The participants were from different departments of Government of Balochistan, including but not limited to Balochistan Public Regulatory Authority, Public Health Engineering Department, Provincial Ombudsman (Mohtasib) - Secretariat - Government of Balochistan, Inquiries & Anti Corruption Establishment Board, Balochistan Board of Investment and Trade (BBoIT), Social Welfare Department, Mines & Mineral Department, Urban Planning Department, Irrigation Department, Planning & Development Department, Secondary Education Department, Finance Department, Science And Information Technology Department, Health Department, Services & General Administration Department, Women Development Department and Governance and Policy Project.
Testimonials by the program participants:
"The facilitators lecture was very much research based & gave us a very diverse view about fiscal development & economic decentralization.It was a great opportunity to learn the prerequisites of fiscal decentralization."
Taha Saleem, Deputy Secretary (Development), Finance Department
"Excellent presentations with relevant & professional examples quoted for better understanding."
Tauqeer Ali, Deputy Secretary (Budget), Finance Department
"The learning environment was conductive and the staff was very supportive."
Faheem, System Administrator, Science and Information Technology Department
"Learnt a lot to improve skills and management tools. IBA has been a renowned institute that has produced many young successful persons. No matter what the ranking may be, IBA has proven itself as an autonomous body."
Mahwish Zeeshan, Strategic Communication Specialist, GPP Balochistan