High Performance Sales Management Programs
A series of customized workshops for Engro Fertilizers Limited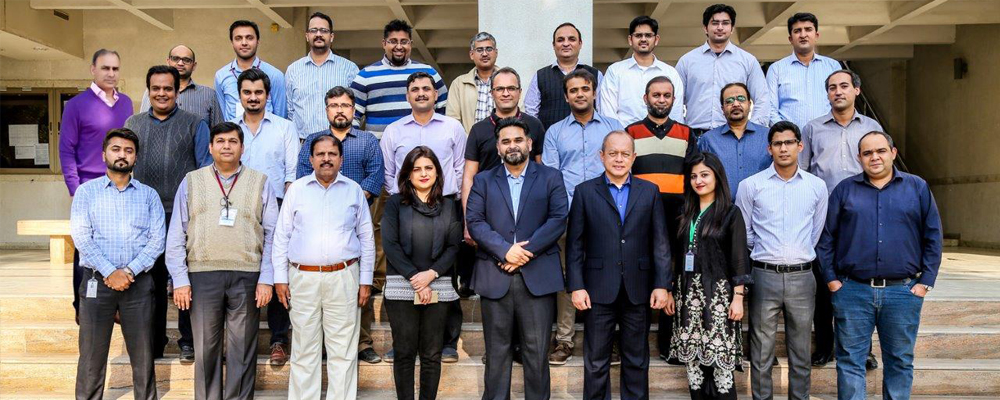 The Center for Executive Education hosted five workshops of three days each for nearly 200 Executives representing the field sales force of Engro Fertilizers from across Pakistan:
Module 1: Functional Heads and Senior Managers – January 18 to 20, 2018
Module 2: Middle Managers – Feb 1 to 3, 2018
Module 3: Field Executives – Feb 8 to 10, 2018
Module 4: Field Executives – Mar 8 to 10, 2018
Module 5: Field Executives – Mar 29 to 31, 2018
For module 1 the faculty travelled from Atlanta and New York respectively Fabian DeRozario & Tariq Khan both from Global Diversity University and Javaid Iqbal, Independent Sales Consultant.
Module 2 to 5 were delivered by Dr. Khurram J. Sharif from Qatar University, Javaid Iqbal, Independent Sales Consultant & Dr. Rameez Khalid from IBA.
The program covered the contents from the competency framework of Engro Fertilizers. Overall the program was focused to the different aspects of leadership and sales management at levels.

The program was customized for Engro Fertilizers with a comprehensive Diagnostics Study before the program. This study involved Team CEE and Faculty meet-ups and focus groups and interviews with CEO and Senior Management of Engro Fertilizers. To further customize the program a pre-program survey was also taken from the program participants.
CEE also conducted an extensive week long field study meeting farmers, landlords, dealers, warehouse in-charges, fleet managers and the field force. The study was conducted in Sindh and Punjab with cities including Hyderabad, Tando Jam, Tando Allayar, Multan, Lahore, Qusoor and others.
The study helped the faculty develop a localized program which was relevant and applicable for the direct application at workplace. The workshop covered various simulations, group and individual activities, and exercises developed from the field study.

Testimonials
- I am an IBA Graduate and it was fantastic to come back again and experience that IBA is contributing towards changing the mind-set of young executives. (Muhammad Tariq Sheikh, Business Development Advisor – South, Engro Fertilizers)
- Excellent Course & Excellent Venue. (Mazhar Iqbal Qureshi, Business Development Officer Multan, Engro Fertilizers)
Accomplished coaches, makes harder impression and that is great! (Anonymous)
It was a good course with very good resource persons and matter covered. It is very useful in Leadership development in middle management. (Naeem Farrukh, Business Development Incharge – North, Engro Fertilizers)</p>
Open & Candid discussions, made me think on lots of things which I used to ignore. (Zulfiqar Ahmed, Zonal Marketing Manager Faisalabad, Engro Fertilizers)
Very good and engaging touching upon various facts ranging from company to employees to dealers to market / shareholders. (Anonymous)