IBACEE Hosted Workshop on Competency-based Interviewing Skills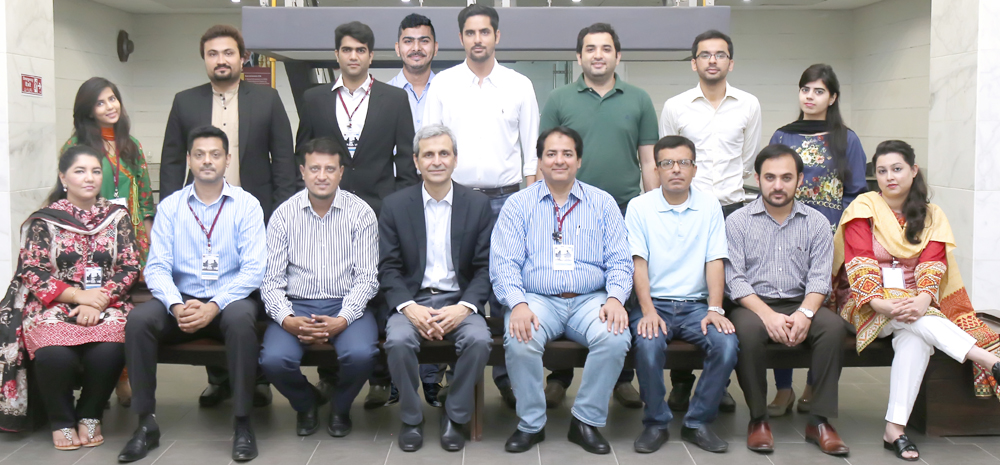 IBACEE hosted the workshop for competency-based interviewing aimed at middle and line-management employees for enhancing their interview and employee-selection techniques. The workshop was held on July 9, 2018 and was conducted by Mr. Shuja Shams, Visiting Faculty, IBA and a leading HR professional with extensive experience in various prestigious business organizations spanning more than 20 years.
The workshop was attended by Managers and Executives working in HR department of their respective organizations and was well-received by the participants. The participants learned about the factors involved in competency-based interview including the psychological and situational aspects involved in conducting interviews. Mr. Shuja touched upon the following aspects in detail:
Competencies and Competency based HRM
Science behind Competency Based Interviewing
Behavioral vs Situational Interviews
Job Specific Competencies and Competency Mapping
Characteristics of Competency Based Questions
Developing Competency Based Questions
Five Stages of Competency Based Interviews
Preparation required before the Competency Based interviews
Practicing CBI skills through role-plays and interviewing scenarios.
Faculty Profile:
Shuja Shams:
Shuja Shams has more than twenty years of professional work experience, primarily in the areas of Human Resource Management and Operations Management. A business graduate from IBA Karachi, he started his professional career with ICI Pakistan Limited as a Management Trainee in 1997. During his professional career, Shuja also worked for other prestigious organizations including Engro, Iffco, Lucky Cement and Mobilink on various local and international assignments at senior management levels. He is currently associated as Principal Consultant with Excepace (Pvt.) Limited, a Management & HR Consulting firm.
Shuja is also a visiting faculty at IBA Karachi and conducts lectures on Strategic Human Resource Management, Organization Development, Organizational Behavior and Leadership.
Testimonials:
"The course helped me to improve the interview skills required to hire the right candidate. The trainer was quite knowledgeable and maintained a good pace without letting us get distracted" Farah Fayyaz, Assistant Manager, Sui Southern Gas Company
"Every employee who is trusted with the interviewing process should attend this workshop" Syed Sajjad Raza, Manager OD, Sui Southern Gas Company
"The facilitator maintained the training session at a friendly pace and learning on a high-level" Mohammad Shoaib, National Sales Manager, UDL.