IBA-CEE organized a five-days' workshop on "Public Procurement Management"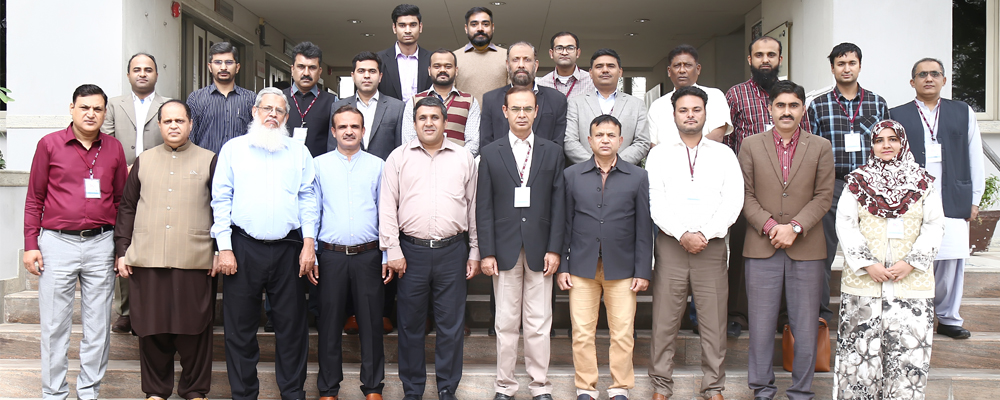 The Center for Executive Education (CEE) at IBA, Karachi organized a five-days' workshop from January 28 to February 1, 2019, on "Public Procurement Management", specifically focused on "Public Procurement Framework and Regulations in Sindh". This workshop highlighted case studies and examples to equip better understanding of Procurement Management under SPPRA Rules for Professionals hailing from Public as well as Private sector.
The participants learned the following:
Learning phases of procurement life cycle from both buyers and sellers' perspectives;
Understanding of key issues and best practices in procurement management;
Understanding different procurement methods;
Selecting the right procurement method with the aid of theories, principle and tools;
Preparing and evaluating bidding documents;
Exposure to tons of real-time cases and examples, and;
Transformation into Life-long Learners as exposed to Global Certifications and Associations.
Participants who attended this program includes but not limited to the following:
Dr. Jawaid Ahmed
Chief Medical Officer, Sindh Govt. Qatar Hospital Orangi Town Karachi
Mr. Hussain Bux Kaka
Deputy District Officer Literacy, Directorate of Edu &Literacy Dept.
Mr. Hussain Ahmed Buriro
Assistant Chief, P&D Department, Govt. of Sindh
Mr. Nisar Ahmed Shaikh
Additional Secretary, Finance Department
Mr. Abdul Kaleem Shaikh
Assistant Chief, P& D Department, Govt. of Sindh
Mr. Ahsan Shafi Memon
Assistant Director (Homeopathy), Government of Sindh
Mr. Zulfiqar Ali Dars
Section Officer, Health Department
The following IBA faculty members delivered the workshop:
Dr. Rameez Khalid, Director Business Administration Programs, IBA, Karachi
Dr. S. M. Faisal Iradat, Assistant Professor of CS, IBA, Karachi
Dr. Shahid Mir, Director Quality Enhancement Cell, IBA, Karachi
Mohammad Sohaib Saleem, Assistant Professor of Law, IBA, Karachi
Mohsin Patel, Assistant Professor of Accounting and Finance, IBA, Karachi
For details on procurement management programs visit: cee.iba.edu.pk/cpm