IBACEE Hosted Workshop on Law for Non-Lawyers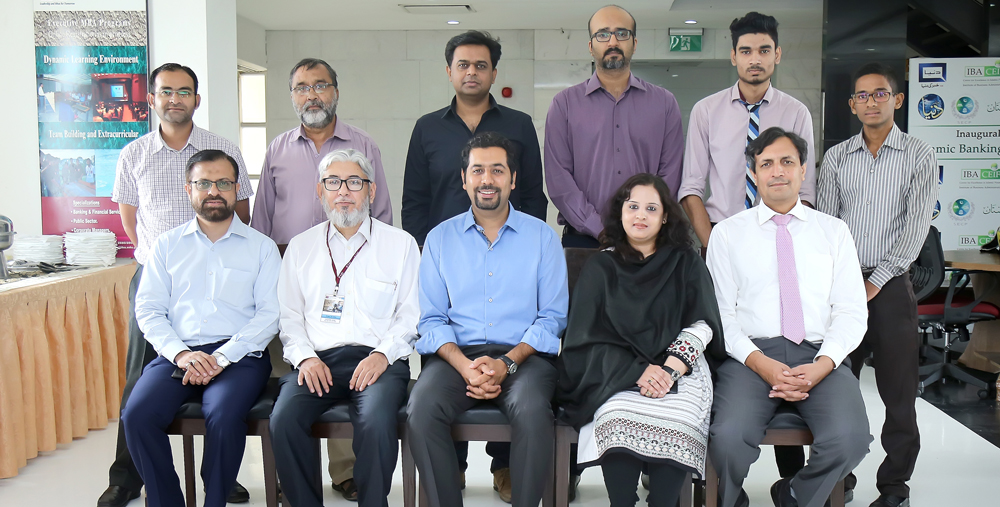 The Law for Non-lawyer's workshop was held at IBA on July 12 & 13, 2018. This program was designed to familiarize and train the non-lawyers with essential legal knowledge and skills required in every day social and business environment and was aimed at Mid-level and senior managers from technical and semi-technical backgrounds who are now involved in dealing with legal departments, regulatory bodies, government and judiciary.
The workshop was conducted by Mohammad Sohaib Saleem, an experienced corporate lawyer, entrepreneur and an academic whose expertise include, corporate, supply chain, oil & energy, IT and IP laws. Mr. Sohaib has been in the Academia since the last 10 years teaching at IBA and other leading institutes. The two-day workshop was attended by officials belonging to government organizations as well as public and private sector organizations who learned the basics of legal law and contracts as well as their legal rights.
The workshop taught participants about the following topic areas in legal system
The basics of legal system of Pakistan
How contracts are made and the basics involved in drafting and executing contracts
Understanding of criminal and constitutional law and system and understand individuals' basic rights
Essential skills required to differentiate between types of intellectual property and when and how to protect it
Differentiation between different types of leases, tenancies and easements
Faculty Profile
Mohammad Sohaib Salem:
Mohammad Sohaib Saleem is an experienced Corporate lawyer, Entrepreneur and an Academic. He has worked as an in-house corporate lawyer with leading organizations such as, Karachi Electric, Kalsoft Ltd and Pakistan State Oil. He was also engaged by Holman Fenwick Willan (an international law firm) as an expert on Pakistan oil Laws. His expertise include corporate, supply chain, oil & energy, IT and IP laws. He is the co-founder of Wukla.com which is a leading legal-tech startup of Pakistan. As an Academic, Sohaib has been teaching and training since the last 10 years. He has been an adjunct faculty in law at SZABIST and is currently an Assistant Professor at IBA Karachi teaching Corporate and Business Law. Sohaib holds an LLB from University of London and an LLM from University of California Berkeley.
Testimonials
"The workshop is informative for someone who doesn't know anything about the law. The title of the workshops is appropriate. The duration could be more and a few other topics could be added but with the information I have now, I can move forward on my own quite confidently and comfortably" Azmat Ali, Self-employed.
"Good orientation of legal frameworks in Pakistan" Shahid Inayat Malik, Additional DG Punjab Food Authority.
"It was overall a knowledge-based course which covers major legal framework in shortest possible time. It enhanced my knowledge and motivated me to learn more. Trainer Mr. Shoaib is quite friendly and possess good skills to transform his knowledge" Syed Zulfiqar Ali Zaidi, AGM Habib Bank.