PGD Academic Directors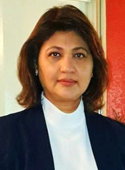 Nyla A. Ansari
Academic Director PGD
Human Resource Management
nansari@iba.edu.pk
021-38104701 (Ext. 2644)
Nyla is a senior full time teaching faculty (Assistant professor) in the fields of Human resources management, Organizational psychology and management sciences for the last 24 years.
She started her teaching career with DHA College for women, Karachi where she headed the department of Commerce and supervised both students and the teaching faculty in the fields of career development, performance management and mentoring. At DHA she also organized several musical concerts, talent shows and events to raise funds for charity and community services.
In addition, she taught at SZABIST as a visiting faculty and then finally joined IBA as a full time faculty. She is also a personal and a career counsellor to IBA students. In addition, she is the academic director of a post graduate diploma program in Human resources management at the centre of executive education at IBA. Besides, she is also the patron of the HR club of students at IBA.
Nyla is also a certified psychotherapist from the CPCAB* in the UK and has spent more than 100 hours at the rehab with clients with psychological challenges.
Last but not the least, at present, she is a doctoral student in her second year at the Grenoble school of Management in France. Her topic of research is 'How women can become leaders."
Education and professional qualifications:
Doctoral student (joint program France and Italy), from Grenoble school of management, Grenoble, France. (2015-2018).
Diploma in Integrative Counselling CPCAB (2013).
MSc Organizational Psychology/ Human resources Management, Birkbeck College, University of London, UK (2007-2010).
MS in Management Sciences, SZABIST, Karachi, Pakistan. (2004-2010).
Master in Public Administration, Karachi University. (1988-1990).
Bachelors in Commerce, Govt. College of Commerce and Economics, Karachi. (1985-1987).
Intermediate Science, St. Joseph's college for Women, Karachi. 1982-84
Mama Parsi Girls secondary school, Karachi. 1971-1982.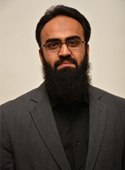 Dr. Rameez Khalid
Lead Faculty, PGD SCM
rameezkhalid@iba.edu.pk
021-38104701 (Ext. 1800)
PhD (France), PMP, CQSSBB, OCP, PE, SECP-Certified Board Director, is Assistant Professor in the Department of Management at IBA Karachi. He did his Master and PhD in Industrial Systems from Toulouse, France. He is currently the Academic Program Director of Post-Graduate Diploma in Supply Chain Management. He teaches in the academic programs of the Institute. He is a consultant for Operations Management, Project Management, Six Sigma, and Quality Management in a variety of industries. He is a certified and qualified Six Sigma Black Belt, certified Project Management Professional and Lead Assessor in OHS (ISO-18000), QMS (ISO-9000) & SC-SMS (ISO-28000). He has published papers in international journals and conference proceedings. His research interests are: Project Management Maturity, Risk Management, Lean Six Sigma, Operations Research, Forecasting and Supply Chain Performance Measurement with especial focus on emerging economies. He has worked as a trainer or consultant with various companies and to name a few: PPL, Hinopak, PAAPAM, SSGC, Dawlance, Al-Tuwairqi, SEF, and IITC-Hyundai.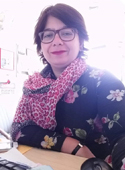 Dr. Farah Ahmed
Lead Faculty
PGD HCM