About IBA, Karachi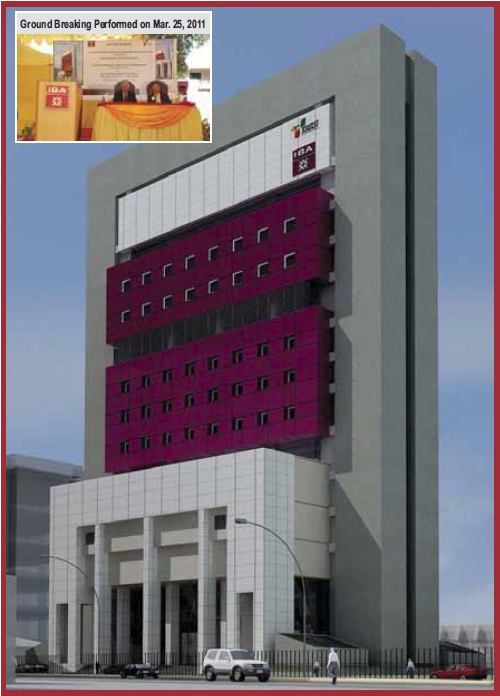 As part of the Infrastructure Development projects at IBA, the 'groundbreaking' ceremony for the multi‐storied building sponsored by the Aman Foundation to be constructed at the IBA City Campus was held on 25 March 2011.
The Aman Tower is among several ongoing projects for IBA's "Futuristic Physical Expansion" and infrastructure development. The Aman Tower will have two basement levels, a ground level and 13 floors.
It would consist of 32 residential suites, four seminar halls that can seat up to 240 people, two lecture theatres with 100‐person capacity each, a dining hall with 104 seats, eight classrooms, IT and Faculty Floors, Gymnasium, extensive parking space and a library.
The tower also has Center for Executive Education with 4 conference rooms, 8 breakout rooms, front desk and the executive seating area.  The CEE floor will be equipped with state of the art conference facility including the provision of video conference and the wi-fi.