Workshop on Business Analytics at IBA CEE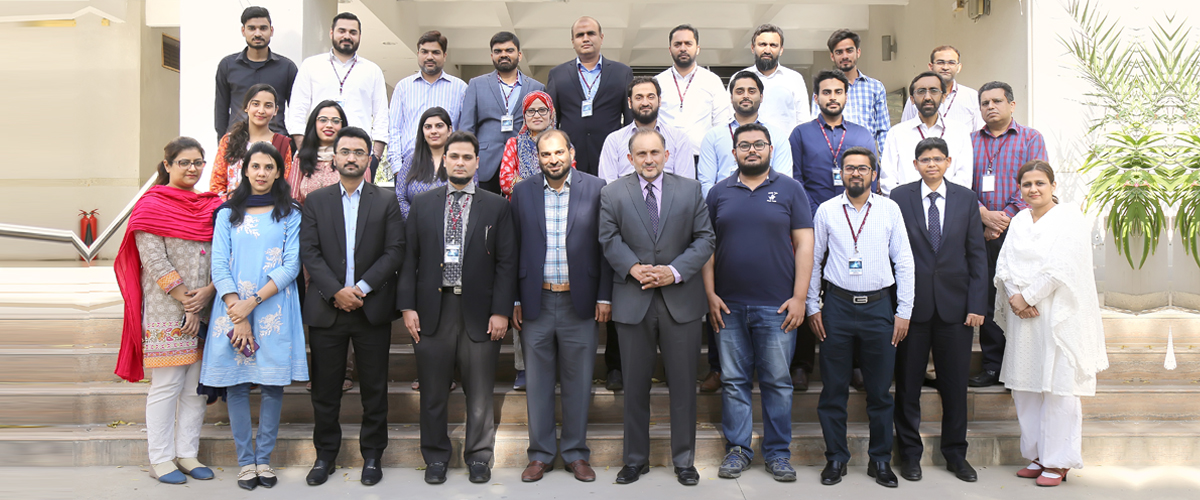 Business Analytics
The Center for Executive Education hosted a three-day workshop on "Business Analytics" held from 19 to 21 February 2020. The training equipped each participant with the fundamental knowledge of data science needed to manage, manipulate, and organize datasets.
The program consisted of two distinct parts: the first one introduced banking & business sector professionals to the fundamentals of data science to leverage extensive proprietary data resources held by firms and companies of all sizes. The second part supplied the participants with the skills needed to perform predictive analytics with time series and cross-section data.
Faculty:
Dr. Murtaza Haider
Professor at the Ted Rogers School of Management at Ryerson University, Canada.
Dr. Sajjad Haider
Professor of Computer Science at the Institute of Business Administration, Karachi.
Testimonials:
Fatima Anis, Head – Finance Service Center, Novartis Pharma (Pakistan Ltd.):
"The Trainer is good. There was a lot of material and techniques explained in 3 days no doubt the course was useful."
Muhammad Arsalan, Senior Investment Advisor – Standard Chartered Bank (Pakistan Ltd.):
"Pace of course was very good. Excellent!"