CEE-IBA hosted a three-day workshop called 'The Learning Journey – TNA to MLE'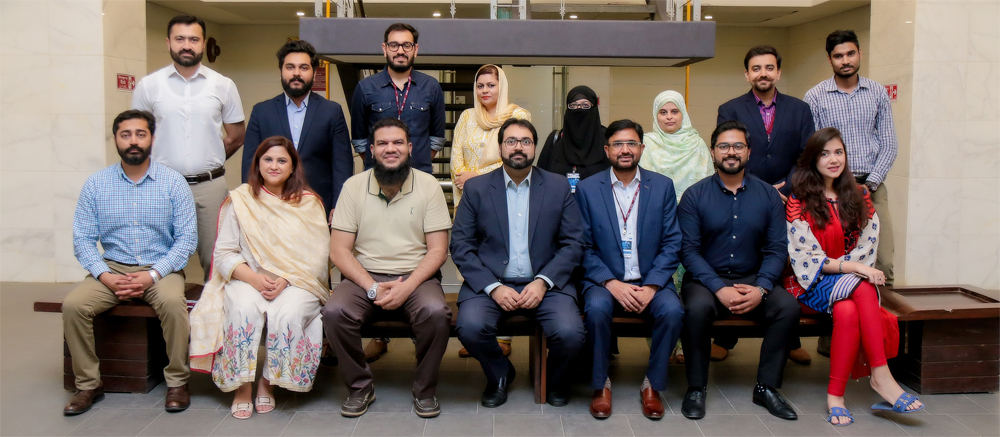 The Center for Executive Education (CEE) at IBA hosted a three-day workshop called 'The Learning Journey – TNA to MLE' held from September 23rd to 25th, 2019 at the City Campus. The workshop was conducted by Mr. Talha Asim Ghazi (Independent Consultant). It was aimed to equip L&D professionals with an understanding towards creating Learning Culture, Learning Needs Assessments and Measuring Learning Effectiveness within their respective organizations. The training included various engagement activities along with constructive speaker sessions.
Guest Speakers for this workshop included:
Day 1: Mr. Muhammad Farhan (IBA Visiting faculty)
Day 2: Mr. Aashar Saeed (Group Head HR, Ghulam Faruque Group)
Day 3: Mr. Adnan Saeed (Head of Function for Training, Communication, Talent & OD at Ferozsons Laboratories Ltd)
Following were the Key Learning points of this workshop:
Understand Various cultures of an Organization
Understand how to create a culture of a Learning Organization
Learn various tools to conduct and validate Training Needs Assessments
Learn How to Measure the Learning Effectiveness post training
Learn how to present the information of Learning Effectiveness to the Management
Learn the Key Learning and Development Metrics & Analytics.
A total of 13 participants were present to attend this workshop. Here are some of their comments on the overall experience:
Hamza Tariq
"Being a part of this course was a privilege, I look forward to more programs".
Ayesha Ashraf
"The learning journey has been phenomenal, this training helped in learning concepts asp related to building computerizes and ROTI which were very knowledgeable".
Yamna
"IBA-CEE is doing a great job in arranging trainings in specialized fields".