Certificate program on GS1 Global Barcode Standard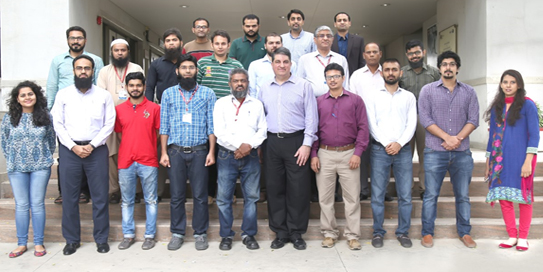 The Center for Executive Education, IBA in joint collaboration with GS1 Pakistan conducted Global Barcode GS1 certificate program on September 4, 2016. The program was conducted by Mr. Terry Papadis Manager (Education and Training), GS1 Australia.
The GS1 Academic Certificate is a single day interactive course that is based on role-play, simulating typical business scenarios that require practical and realistic solution which gives insights into best practice supply chain management by the strategic application of the GS1 standards. It enables international business to achieve excellence in supply chain management, product traceability and overall operational efficiency and effectiveness.