Directors' Training Program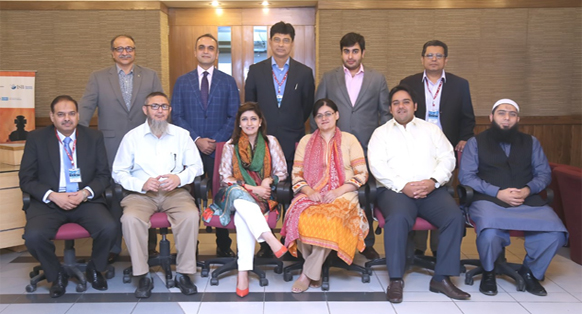 From October 24 to 25, 2016, the Center for Executive Education hosted Directors' Training Program which is approved by the Securities & Exchange Commission of Pakistan (SECP). The program consists of two modules covering the essential regulatory knowledge requirements and broad subject matter awareness expected of Directors of listed companies with local and global best practices.
The dawn of 21st century coincided with the Enron scandal, and produced far reaching ripples in the commercial arena. Subsequent sufacing of Worldcom and Omnimedia scandals further shook the belief in compliance robustness of capitalistic institutions of the developed economies. New efforts evolved globally to strengthen the "Governance Processes" in the post Enron commercial world. Pakistan was among the nations to introduce formal corporate governance compliances at an early stage. The listed companies and public sector companies are subject to Corporate Governance oversight; and not-for-profit institutions will soon follow. Directors of listed companies and public sector companies are required to secure formal certification in the form of Directors' Training Program (DTP).
The following were the faculty of the program:
Mr. Abdul Rahim Suriya, Visiting Faculty, IBA
Mr. Amar Naseer, Visiting Faculty IBA, Karachi & the Director & Company Secretary, Unilever Pakistan Limited
Ms. Nausheen Ahmed Company Secretary and General Counsel, Habib Bank Ltd
Ms. Mehreen Nazar, Assistant Professor in Accounting & Law Department, IBA, Karachi
Mr. Syed Fahim ul Hasan, Assurance Partner in A. F. Ferguson & Co., Karachi
Dr. Huma Baqai, Associate Professor, Director Public Affairs and Communication and former Chairperson, Department of Social Sciences, IBA Karachi.