May 29, 2017: Partnership between the Institute of Directors (IoD) and the Center for Executive Education IBA, Karachi
The Institute of Directors (IoD) has accepted a partnership with the Center for Executive Education at the Institute of Business Administration, Karachi (CEE IBA) to deliver a series of development programmes that supplement the mandatory Directors' Training Program (DTP) offered by CEE IBA which is also approved by Securities & Exchange Commission of Pakistan (SECP).
Under this partnership IoD, UK and CEE IBA are committed to establishing good quality training to ensure that all Directors who enrol in the programmes are equipped with the knowledge, skill and experience to discharge their duties effectively within leadership positions.
The IoD is the only institute in the world to offer internationally recognised qualifications designed by directors for directors under Royal Charter. IoD qualifications provide development specific to the core competencies required of senior leaders, directors and aspiring directors. The IoD Certificate in Company Direction is the first stage towards achieving Chartered Director status.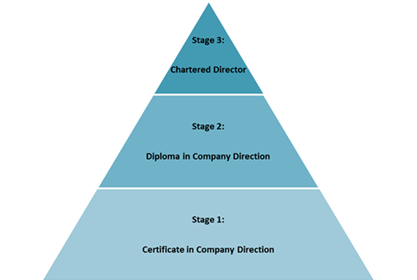 This strong, collaborative relationship between IoD, UK with CEE IBA will effectively support current and future participants in Pakistan. All delegates on these programmes gain exposure to leading thinkers and practitioners, allowing them a unique opportunity to develop their capability and deliver real value to their business.
This collaboration includes:
Certificate in Company Direction Programmes for the Boards in Pakistan:
Hosted by CEE IBA in Karachi and led by IoD UK tutors.
- Award in Role of the Director and the Board (Examination)
- Leadership for Directors (2 day IoD led training module)
- Strategy for Directors (3 day IoD led training module)
- Finance for Non-Financial Directors (2 day IoD led training module)
Customized Programmes for the Boards in Pakistan:
All Certificate programmes are available to individual organisations. This will be arranged with CEE IBA and delivered by IoD UK tutors at the location of your choosing.
IoD Examinations for Certificate in Company Direction
All Certified Directors by IBA CEE will be eligible to take the online exam to obtain the Award in Role of the Director and the Board with IoD, UK. Successful completion of this exam will contribute to the overall Certificate in Company Direction (subject to completion of all Certificate modules set out in the requirements by IoD, UK) which is internationally recognized as the benchmark for directors, providing a robust and challenging qualification which meets the needs of today's board members. The participants enrolled for the exams will have access to IoD's Online Learning Zone & Practice Exam Questions to supplement the CEE IBA mandatory DTP.
Executive Coaching
Executive coaching provides directors and senior leaders with confidential, personal and professional support to achieve their full potential, with a focus on their immediate and future goals. It is a partnership between the executive coach and the coachee.
All Director Qualifications awarded under Royal Charter
About the Institute of Directors, United Kingdom
The Institute of Directors (IoD) was founded in 1903 and obtained a Royal Charter in 1906. The IoD is a not-for-profit, non-party-political membership organisation which represents individual business leaders from all sectors and industries. The IoD currently has some 30,000 members in the UK, with significant numbers of overseas members and strong relationships with other institutes around the world.
The primary aim of the IoD is to actively promote best practice and professionalism within and beyond the boardroom. With over a century's worth of experience working with current and aspirational directors, the IoD has a unique understanding of how to transform high performing managers into effective business leaders.
Details: https://www.iod.com/