CEE, IBA Conducts Workshop on Managing the Maintenance Department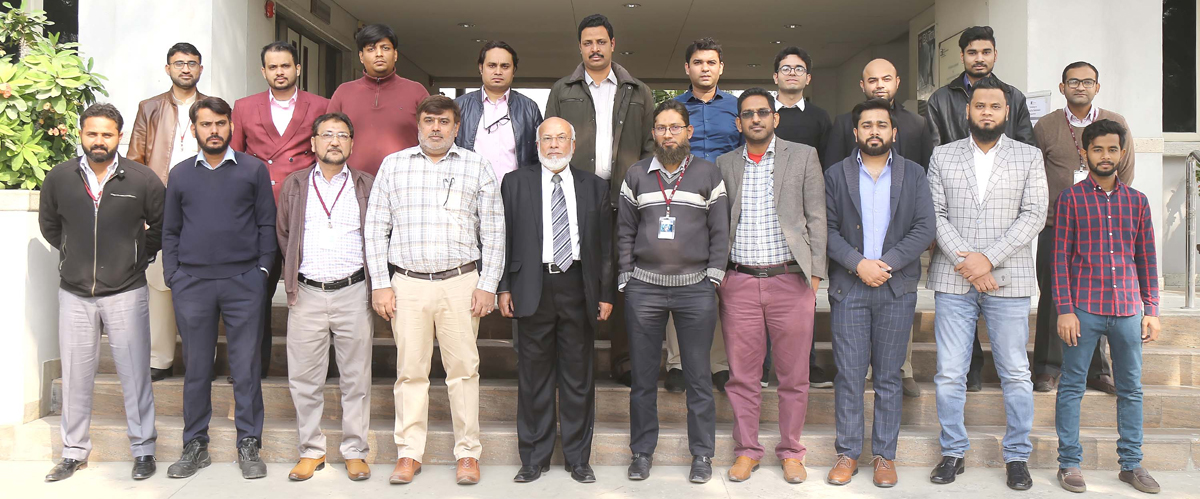 Center for Executive Education (CEE), IBA, hosted a two-day workshop on " Managing the Maintenance Department " from December 30 to 31, 2019 at City Campus, Karachi.
The objective of this workshop was to provide progressive organizations with insight of latest productivity tools used in Maintenance Management. The program focused on Proactive Maintenance practices. Proactive Maintenance Management gives a company the ability to prolong the life of critical business assets in the most cost-effective manner by preventing unexpected breakdowns, enhancing availability and reliability, increasing life of assets, reducing life-cycle cost, and enabling the job to be done in a safe manner, by selecting the best-in-class maintenance technique for each group of assets.
Faculty: Nasir Mahmood
Following were the Key Learning points of this workshop:
Improving performance of Maintenance Department
How to improve reliability and effectiveness of Plant & Machinery
How to handle common maintenance problems effectively
Selecting the most appropriate maintenance technique
How to move towards zero breakdowns
Autonomous maintenance and TPM
What is augmented reality and how it applies to maintenance
Creating & using Maintenance Dashboards
Performance improvements through Benchmarking & KPIs
Testimonials
Syed Umer Ali, Maintenance Engineer HBL
The course was tailored to the need proved to be very interesting for not only my enterprise but for my self growth too
Rajnesh, Assistant Manager HBL
The overall service in terms of venue refreshments and technical support was par excellence looking forward to have more training with IBA CEE
Obaid Ahmed, Engineer, PSO
The overall session was very informative and have we have earned new techniques and skills which will help to improve my daily routine work