Workshop on Project Management Framework & Tools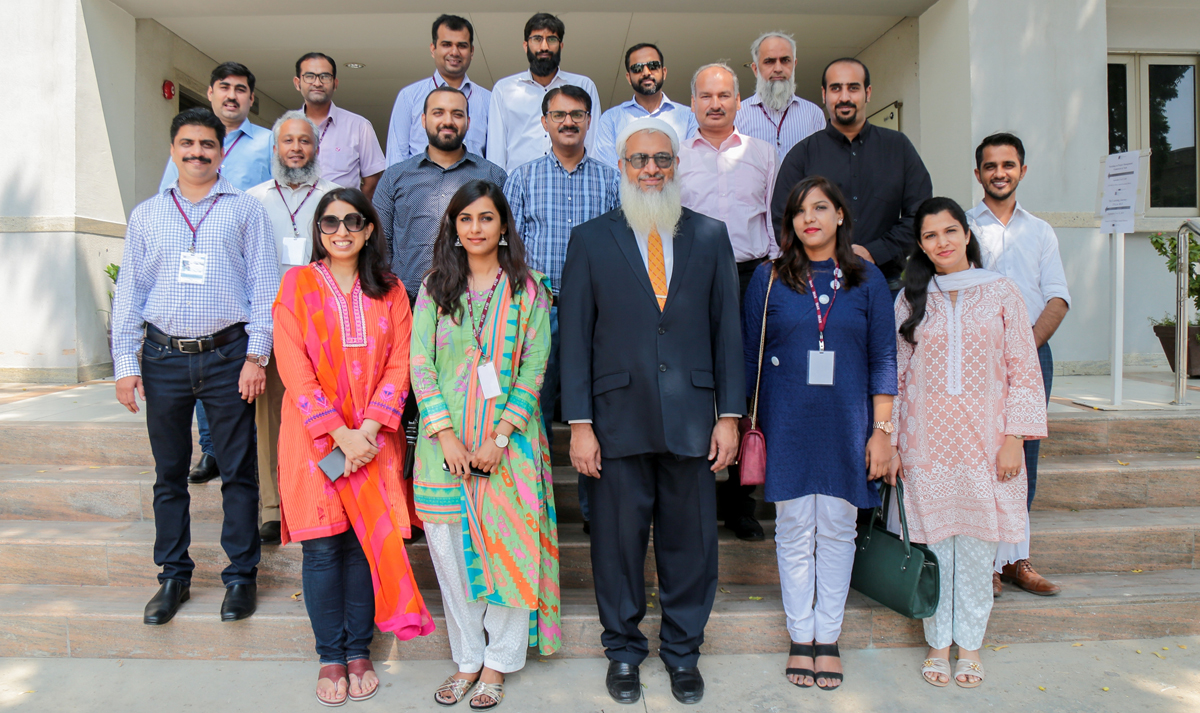 Center for Executive Education (CEE), IBA, Karachi hosted a five-day workshop on 'Project Management Framework & Tools' from September 25th to 26th, 2019 at IBA City Campus.
This workshop is certified with Project Management Institute (PMI), USA and is offered by CEE as Registered Education Provider (REP-PMI). The workshop introduced a structured approach to managing projects in any industry or financial institution. It gave each participant an opportunity to gain managerial practice through the development of 'Projects Execution Manual' for a real-life project.
The workshop was conducted by Engr. Dr. Syed Irfan Nabi, Assistant Professor, Lead Trainer at IBA, and Dr. Rameez Khalid, SPPRA-Certified trainer & Assistant Professor in the Department of Management at IBA Karachi.
Participants' Profile:
Experienced Professionals
Project Team Leads
Project Managers
Program Managers
Key topics covered in this workshop:
Project management basics
Project Management Body of Knowledge (PMBOK) and competency-based standards
Selection and evaluation of project proposals
PMBOK knowledge areas and process groups
Project management processes; interactions and integration
Knowledge areas (scope, time, cost, quality, human resource, communications, risk, procurement and stakeholder management)
Project teams and successful completion of projects
Jamil Ahmed (Section Manager Equipment, Fauji Fertilizer Limited)
'The course was really beneficial to enhance my skill level, the instructor has very good knowledge of course contents has excellent presentation skills, overall excellent experience I had at IBA'
Ashley Samul (Expert MPO Marketing, Jazz)
'Found the course extremely relevant to my course of work better than the course presented by LUMS Institute. Strongly recommended my company's HR to find more employees for this training. The instructor was full of examples and Dr. Nabi is a very fine instructor loved his training styles'