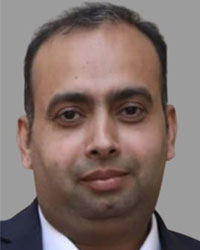 Although I am an ACCA member, I am glad I took this course as I learnt new tools and skills about business in this program. All the faculty members have a strong grip on their subject. The Diploma helped in learning about business as well as managing relationships with all stakeholders in a much better way.
The Program director Ms. Aysha Anas Iftikhar has designed a great curriculum, which is unique in the region. Through her family business advocacy, she is bringing a noticeable change in family business structures in Pakistan.
I strongly recommend this course, irrespective of age or academic background. This is also suitable for non-family members working in a family business.
Kamran Aslam
Botan Corporation
Diploma-FMB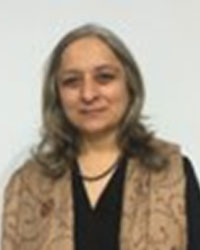 The time and effort spent pursuing the Diploma was worth it. It consisted of a unique set of modules designed to help with the final task: the Business Growth Action Plan, or BGAP.
The Family Business course was an experience in itself; where the business-related problems faced by all the participants were completely relatable. The faculty were true mentors, they cleared all concepts, provided guidance, and put things into prospective.
It has made us all part of one family - the business family, which consists of the most seasoned faculty as well as a good mix of fellow participants.
The course has motivated me to become an active member of my family business and the credit goes to Ms. Aysha Anas Iftikhar, Program Director Family Managed Business Program whose well balanced approach of encouragement and discipline has helped me learn that I, too, have the soul of an entrepreneur.
Thank you for helping me transform from 'What's in it for me?' to 'How can I be more productive to the company as well as the community?.
Tahira Nadeem Sheikh
Progressive Group
Diploma-FMB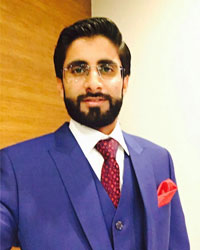 The Diploma in Family Managed Business (DFMB) has helped me to develop an acumen to leverage the strengths and manage the unique challenges and dilemmas faced by family businesses effectively. This course provided me with the fundamental knowledge and basic tools to work entrepreneurially and professionally, in and with family firms.
Ms. Aysha Anas Iftikhar, Program Director, has successfully orchestrated the role of a mentor and has perfectly curated the program. One of the major upshots was learning the importance of a family constitution & governance structures and its likely impact on the next generation of the family business.
I would strongly advocate this program to the next generation of family businesses wanting to create a family constitution and establish governance structures.
Muhammad Shayan
Classic Garments
Diploma-FMB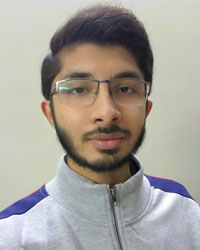 By taking these sessions with my peers from family business, I have gained exposure about how family-owned businesses work in different sectors. My view and perspective has broadened, which will benefit both my family and the business. I have learnt that to succeed, a balance between family and business must be maintained. I have acquired critical thinking skills and I am now able to view things in a more structured manner. The facilitators have guided me well with practical examples.
The DFMB (Diploma in Family Managed Business) experience has led me to trust myself and attain skills applicable to my business in the near and distant future. I have concluded the Diploma with an increased ambition, higher vision and a widened view of my future ahead. None of this would have been possible without attending the session..
Usaid Jangda
Jangda Estate
Diploma-FMB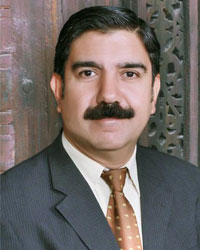 My learning journey with IBA has been an amazing experience that entirely changed my conventional marketing approach in to a strategic marketing mindset. Hats off to the IBA " Experts" who have built up a formidable repertoire of skills through a combination of formal training , practical examples and experiential learning. The insights from this course can be leveraged to assess the overall brand health , identifying the growth opportunities & determine a holistic understanding of how your brands can outperform in today's increasingly changing market conditions. All these learnings can contribute to a solid business strategy . Strongly recommended for all ambitious marketing & Business development professionals.
Mian Zulfiqar Ali Shah
Mian Zulfiqar Ali Shah
Head of Sales
Bayer Healthcare Pakistan
Diploma-SM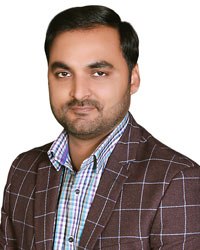 Strategic Marketing Course at IBA was truly learning experience and it helps to know, learn, adapt and implement emerging trends of the marketing. Faculty of the program was very open to listen, willing for dissemination of knowledge & enables you to become a strategic decision maker in your respective domain. The Overall academic culture, structured design of the program, selection of courses is completely innovative, new & real-researched based. I really would like to recommend this program to all those people involved in commercial planning so they may be able to know the new & emerging practices which will obviously be useful to grow and contribute.
Faisal Hayat
Regional Trade Marketing Manager, Tapal Tea Pvt. Ltd.
Diploma-SM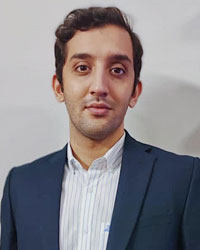 I enrolled into the diploma in strategic marketing, to improve my knowledge and learn new implementable theories in the field. With the given guidelines, I am able to fully implement new strategies at work.
The professionally designed module learning system gave me the opportunity to learn and adopt the latest trends in marketing without the worry of my work routine. The instructors and the learning material are wonderful and will help anyone new to the field, feel more welcome than ever.
Muhammad Asim Khan
Assistant Manager Business development and marketing, Valiant Corporation.
Diploma-SM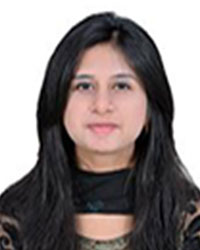 To join this professional program at IBA was a turning point in my career, this program helped me to explore hidden potential inside me, to sit among professionals, get a chance to interact with highly professional faculty members, to build networks with industry professionals, overall it was a tremendous short journey of 6 months, This program not only increased my theoretical knowledge about employment laws but also equipped me in implementing them in daily operations at my workplace, I highly recommend every single professional out there to be a part of this program, because when it comes to the law, it must be known by each of us and practiced by us in order to smooth functioning of organizations and Industries.
Kanwal Kumari (1st Position Holder of the program of Diploma in ER & IR)
HR Specialist, Technosavys
Diploma-ELIR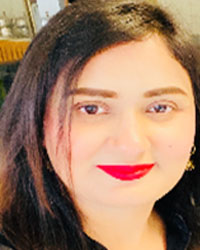 After my MBA, i started from a local manufacturing firm as HR assistant back in 2009 and since then its more than a decade in all HR functions. I stumbled upon the employment laws and industrial relations diploma because I needed a program that was fully asynchronous due to my full-time job. I'm happy to report that I couldn't have made a better choice! In fact, the courses were so thorough that i highly recommend taking it from IBA. I gained both the skills and confidence to thoughtfully use a variety of quantitative and qualitative approaches at my work. The faculty were knowledgeable, approachable, and quite skillful at leveraging the program at it's best. It is by no means unreasonable to recommend this program to anyone wanting to expand their quantitative repertoire or for anyone who needs a refresher on analytic approaches on prevailing laws in our country! If you're looking to advance your skills, open up new career paths, increase your earning potential or take part in ground-breaking research, this is exactly for you.
Komal Waqas
Head of Talent & Development, Daraz (Alibaba)
Diploma-ELIR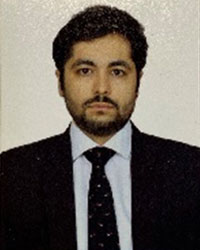 IBA has always been a pioneer in introducing different skill's development programs. Similarly, the Diploma in Taxation Program is one of the many Postgraduate Programs that is tailor-made for professionals. It is noteworthy that IBA is the only institution across Pakistan offering Diploma in Taxation Program in collaboration with the Pakistan Tax Bar Association thereby giving much-needed importance and recognition to a specialist subject of Taxation.
More notable is the practical experience that was provided during the course of the Diploma Program as modern learning techniques were used and the Program was conducted by professionals and top-class faculty including IBA Faculty, Tax Practitioners, FBR & SRB Officials and Policymakers. We were fortunate enough to have been provided an opportunity to interact with prominent Professionals and Tax Practitioners who happened to share their experiences and thoughts on real life tax issues. The Course outline of the Diploma was very well designed and structured in such a manner that it was spread over 2 Semesters and split into 8 Courses covering most of the important direct & indirect taxes viz Income Tax, Sales tax on Goods, Sales Tax on Services, Federal Excise Duty etc.
It was an intellectually enriching as well as a memorable experience studying Diploma in Taxation at such a prestigious institution. Indeed, I feel that my knowledge of taxation has now drastically increased and as a result it has helped me in my professional growth whereby, I am now better equipped to deal with day-to-day tax issues arising in my professional life. All in all, it was a great learning experience for me, and I highly recommend aspiring tax practitioners to opt for this Diploma Program.
Salman Asghar Shaikh
Head Group – Legal Affairs, ARY Group of Companies
Diploma-Taxation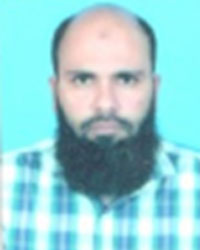 Joining IBA diploma program of taxation was incredible for me whereby I learnt in depth knowledge of concept of Tax system of Pakistan. I learnt basic structure of various statutory acts/ordinance applicable in Pakistan regarding imposition of tax. The carefully selected texts, guest speaker sessions and simulation bridges the gap between theoretical knowledge and the practical execution various tax matter. My confidence has increased all areas of my managerial job.
Tariq Yousuf
Deputy Manager Tax /Accounts, Faran Sugar Mills Ltd.
Diploma-Taxation