Importance of Family Managed Business Program
In most economies, family businesses account for two thirds of businesses with an estimated 70 to 90% contribution to Global GDP (Family First Institute). 33% of the Fortune Global 500 are linked to family managed businesses (Deloitt¬e). Family businesses create 50 to 80% jobs worldwide. With contributions to national income, growth and employment, family businesses truly serve as the bedrock of any economy. In addition, family businesses the world over have a significant share in philanthropic efforts.
Only 3% of all family businesses worldwide remain in business for more than three generations
Family firms differ from other businesses as they combine family and business. This distinctive feature is an asset but may turn into a liability if not managed effectively as family managed firms evolve they become complex. The transition from first generation (founder) to the second (Sibling partnership) and third (Cousin Confederation) generation presents a number of questions related to governance and continuity. Research indicates if a structured approach is not employed during each transition there is a high likelihood that the family business may not achieve its full potential and succumb to competition as a result of infighting.
"Most critical issues facing family businesses are family based issues more than they are business based issues"
Program Themes
Navigate challenges of family, management and ownership unique to family business
Build alignment of family members through a shared vision
Structure family business governance for growth and multigenerational transitions
Benchmark business functions to drive overall performance
Create a wealth management strategy for the family and the business
Nurture harmonious relationships through mindful communication and conflict resolution
Program Architecture
Only dedicated program for the next generation of family managed business
Curriculum includes Governance, Family Constitution, Succession Planning, Family Business Continuity
Faculty with insights on Pakistani and internationally managed family businesses
Involvement of family business mentor during design of profit and process improvement plan (PPIP)
Experiential learning through industrial visit
Guest speaker sessions with eminent local Life persons and international experts
Application of on campus learning through continued immersion into the family business
Lifelong Networking with faculty, peers and alumni spread across the globe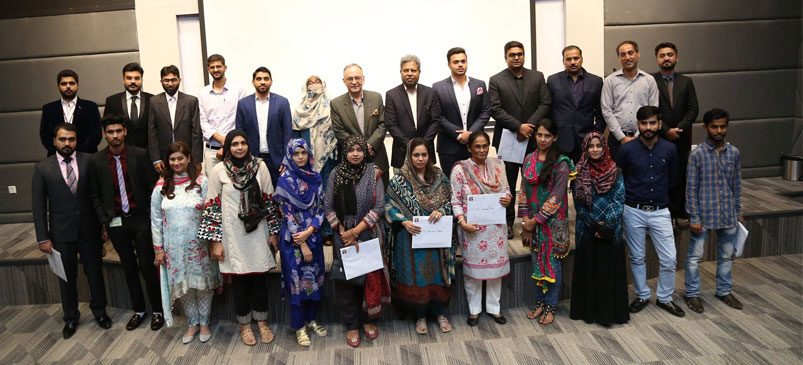 About Program
The Family Managed Business Program is conceptualized to focus on the unique needs and challenges faced by family businesses. The program led by Ms. Aysha Anas Iftikhar, Family Business Expert & Program Director spearheads a number of advocacy initiatives and interventions to help family businesses professionalize, grow and transition successfully.
The CEE-IBA has the distinction of introducing family managed business education in Pakistan. Since 2012, the Center for Executive Education has hosted workshops and seminars in Karachi, Lahore, Islamabad, Gujrat, Gujranwala, Sialkot, Faisalabad and Multan.
Family business owners, employees working for family businesses, spouses and next generation family members have attended these workshops. Each of them without exception is looking forward to the future with great optimism.
CEE has also hosted programs for leading communities and associations including Karachi Chamber of Commerce & Industry (KCCI) Lahore Chamber of Commerce & Industry (LCCI), Pakistan Gems & Jewelry Development Company (PGJDC), Small and Medium Enterprise Development Authority (SMEDA), Pakistan Association of Automotive Parts (PAAPAM), Bohra & Khoja Community and Delhi Saudagran Youth Forum.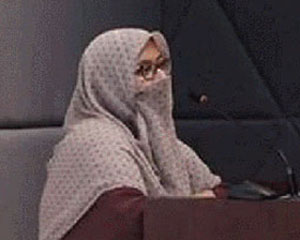 Program Director's Message
Greetings! From the Family Managed Business (FMB) Program at IBA.
A pioneer of family business education in Pakistan, the FMB program partners with family businesses to scale and secure their legacy for generations. Our unique model leverages matchless family business insights to help businesses overcome challenges and gear up for opportunities.
Aysha Anas Iftikhar
Program Director
What We Do?
Diploma in Family Managed Business
Workshops
People Management
Wealth Management
How to Build a Global Family Business Brand?
Managing Family Businesses (10 workshop Series)
Family Business Consultancy
According to research by the Family First Institute, only 12% of family businesses survive the course of three generations. In our experience, the most frequent requests for assistance fall in the following non-exhaustive list of categories:
Lack of a shared vision and values
Family conflict
Communication breakdown and clash of personalities
Succession Planning
In order for family managed businesses to effectively manage generational transition and complexity, a good governance structure needs to be in place. Good governance helps eliminate differing visions and objectives among family members and ensures cohesiveness. Absence of good governance mechanisms such as the 'family constitution' often results in crisis.
The IBA's FMB Team and the family business (or client of IBA) work in partnership to understand the needs and develop the best possible solution. The FMB Team are specialists who have served extensively as FMB Mentors and who publish on the subject as well. Their successful track record with FMBs is a proof of their resourcefulness and wisdom to handle complexities and difficult relationships that are prevalent in FMBs.
Collaborations

The Center for Executive Education (CEE) has entered into a partnership with the Asian Institute of Family Managed Business (AIFMB), a 'not for profit' center working to promote the growth of Family Business Entrepreneurship. The center works with leading faculty and family businesses within the region to promote family business education.
Chamber and Trade Associations
The Family Managed Business works with Chambers and Associations to create awareness on challenges and their possible solutions related to family business.
Webinars
October 24, 2020: Webinar on Succession Planning for Family Business Details
May 21, 2020: Webinar on Induction of Next Gen into the Family Business Details
May 09, 2020: Webinar on Looking Forward for Family Business Details
April 22, 2020: Webinar on Mindful Communication for Family Business Harmony Details
April 18, 2020: Webinar on Family Business Governance Details
April 11, 2020: Webinar on Facing Adversity, Thinking Ahead With Hiten Muchhala Details
Diploma Program Fee
Program Fees: PKR 150,000/- (excluding of 5% SST)
20% early bird discount will be offered for registering before November 27, 2023.
Early bird discount unavailable for students opting to pay fee in installments
Fee Includes: Test and Exam Fees, Diploma and Transcript. Fees do not include course material, books, stationery, lunch and refreshments.
Registration fees PKR 1,000/-
Note: In case of installments, participants have to submit first installment via pay order and remaining installments via post-dated cheques. Dates for post- dated cheques are mentioned above.
All post- dated cheques are to be submitted along the with first installment's pay order.
Early Bird Plan:
PKR 120,000 + SST 5%
Candidates applying for this diploma by July 26, 2023. will receive a waiver of 20% in their program fees.
Discount available for students paying their fees in one go
Early bird discount unavailable for students opting to pay fee in installments
FMB Advocacy Benefit:
For details please contact:
Name: Muhammad Abdul Rehman / Executive – CEE, IBA
Tel: (021) 38104701, Ext: 1812
Email: marehman@iba.edu.pk
Payment
Payment is due upon receipt of the acceptance of participants to the program along with the invoice.
Payment can be made using Online Banking or ATM Machine or Direct Bank Deposit in the branch of any bank, into the following bank account of IBA Karachi and share the deposit receipt which has the Paid Amount and Transaction ID written on, in reply to the Provisional enrollment's email.
Meezan Bank Details
Account Title IBA Karachi
A/c Number 9911-0101960067
Bank Name Meezan Bank Limited
Branch Jubilee Market Branch
Br. Code 9911
Currency PKR
SWIFT Code MEZNPKKA
Bank Address Meezan Bank Ltd, Jubilee Market Branch, Karachi
Please ensure that the deposit slip or paid receipt which has the paid amount and transaction ID-written on it, reaches the CEE office before commencement of the program as seat in the class will only be reserved once the fee is received.
No refund or adjustment will be made once the registration is confirmed in the program.
IBA CEE Cancellation Policy for Diploma Programs
Upon receipt of Provisional Enrollment's Confirmation Email from IBA-CEE, the program fee is due. No refund or adjustment will be made for any reasons after that email. Cancellation request must be made in writing before the receipt of Provisional Enrollment's Confirmation email.