AN INTERACTIVE EXECUTIVE ENVIRONMENT
IBA has are 2 Campuses (Main & City Campus) located as follows:
The Main Campus, IBA –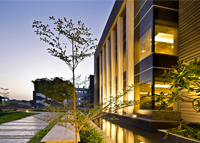 Located in a peaceful environment in the midst of University of Karachi. Close to the Karachi International Airport (5km away) with Access routine to the North of Pakistan through both the National Highway and the Super Highway. The area around the Main Campus is Known as the Knowledge city of Karachi i.e. University of Karachi which is the largest university in the entire Province of Sindh. The campus has ample parking space with state of the art facilities. The campus is secured inside University of Karachi premises and has a 24/7 patrolling security officers.
The City Campus, IBA –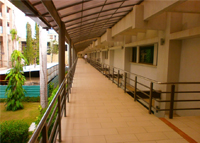 Located near Quaid Mausoleum in the midst of the city of Karachi on Garden Kiyani Road, IBA, Karachi. Close to the Karachi Port (16 km away) as well as at the oldest area developed in Karachi. The campus has Executive Education Center and secured covered wall with ample parking space. The City Center offers a wide array of services like 5 star hotels nearby, places to visit like Port Grand, Multiplex cinemas, Karachi Beach, Golf Clubs and other entertainment venues.
Center for Executive Education, IBA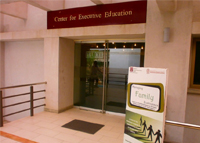 CEE provides participants with a dedicated training environment right at the heart of CITY
Located in the centre of the IBA City Campus, the Center for Executive Education (CEE) is purpose built facility for Executive Education as to provide exclusively designed and managed simulating executive experience. The spacious Executive Education Centre is designed to support and enhance each participant's learning experience with a range of fully equipped, modern training rooms, a lounge for relaxation and networking at break times.
The center also has state of the art Video Conference Room with excellent learning ambiance. For large seminars and conferences IBA has 2 Auditoriums with capacity up to 300 persons. The centre has its very own breakout rooms to enable participants to carry out research and group work to support their training or keep in touch with home and work. Class room and Computer lab facilities are also available catering all the needs of the courses.
With on-campus wi-fi facility, participants can benefit from unlimited high bandwidth internet facility. All rooms are fully air conditioned and equipped with access to the online resources, projectors and flip charts providing an ideal environment to enhance the learning. Our training rooms have excellent ambiance in accordance with the training needs of the industry.
We have a team of friendly, dedicated staff, who are on hand to ensure every participant has a rewarding and enjoyable time with IBA.
The Center is a modern, fully-equipped learning center built in the picturesque IBA City Campus. The facilities provide executive learning in an academic setting with the convenience of high technology infrastructure. These include:
One main conference/ workshop hall
Two (2) ancillary meeting rooms designed for small group / break out activities.
Wireless Internet Facilities
Full range of audio and video facilities
Computer Labs
City center location with ample parking
Library facilities
The training center and audio-visual facilities are also available to companies for in-house programs depending upon the availability. The facilities are ideally suited for seminars, management training programs, workshops, symposia and board meetings.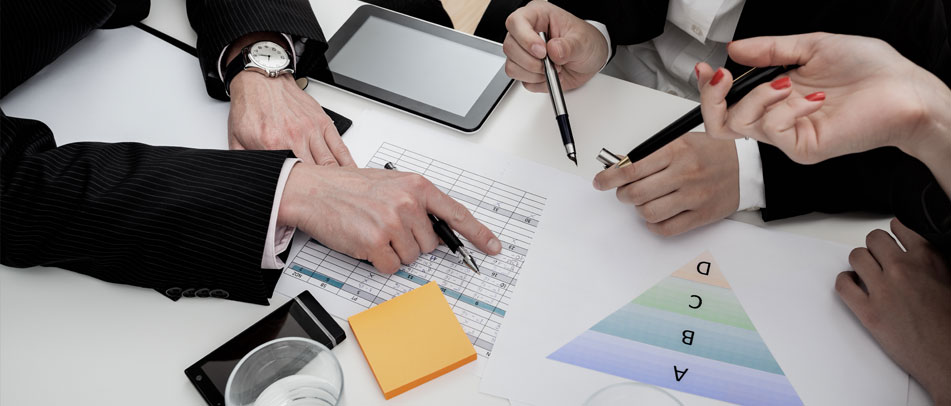 Walk into our Executive Center the spontaneous reaction is, great! Yes, it is. CEE-IBA has brought technology into conference room for effective pedagogy.
Technology needs to be integrated into teaching and learning process and the IBA has done the best to ensure it in this centrally air-conditioned room. Technology has been leveraged for better student-teacher interaction, productivity and communication. It makes teaching and learning simpler and enjoyable.
The Conference room can accommodate over 40 students. The seating arrangement can be customized according to the needs and requirements of a workshop.
Breakout Rooms

The Center has 4 Breakout rooms (with an addition of 8 breakout rooms in the Aman Tower soon). The Breakout Room has the same features as the main room and can be used to facilitate small group activities or private meetings. Each Breakout Room has its own whiteboard, wi-fi, flipchart etc. Each room can be booked individually or as a series of linked rooms with the workshop.
Auditorium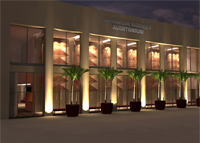 The state of the art auditoriums in both campuses have a capacity to accommodate 200 people, has corridors, gallery, rest rooms, catering area  and back stage spaces.

Library
IBA Libraries aspire to support teaching, learning and research at the institute by developing and introducing innovative systems and services with customer-centered approach. The library services have completely been revamped and have come a long way from what they used to be. The faculty, students and staff are now provided with the services that are at par excellence as to the any global academic library.
Libraries house around 60,000 volumes on the subjects related to the academic and research programs being offered at the institute. To keep its learning communities abreast with cutting-edge concepts, libraries subscribe to over 70 international and local journals. Libraries regularly update its collections by incessantly acquiring learning materials in variety of formats; around 4000 books are added annually to the library collection at average.
24/7 campus-wide and remote access to very rich collection of full-text multidisciplinary online databases, consisting of e-books, e-journals, case studies, Industry related research/analysis business intelligence reports and research data repositories, is the distinguishing feature of the library. Currently, libraries subscribe to more than 20 e-databases, which provide access to around 10,000 e-journals and more that 100,000 e-books. Whether it is a case study of Harvard or an article published in Harvard Business Review in 1930s or a news item published in a newspaper of Czech Republic or a time series financial data of any of the stock listed company of the world, library has made this accessible to all of its patrons.
The on-site library collections are searchable online powered by an industry standard library automation and management system, which enables patrons a secure access to their library accounts and services like placing holds, renewing already borrowed materials, and suggesting new purchases can be performed online without coming to the library physically.
Both, main and city campuses, libraries are currently being reconstructed and remodeled are scheduled to be operational in Spring-2015. Once completed, it will be one of its kind infrastructure in the city with state-of-the-art facilities, vital in promoting learning environment capable to cater the needs of 21st century learners.
for more info: http://library.iba.edu.pk/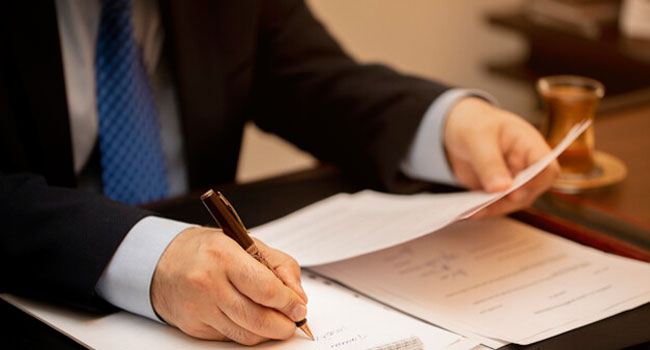 Accommodation

CEE features 50 single centrally air-conditioned bedrooms with attached bathrooms at International Accommodation facility at HEJ – University of Karachi. The spacious rooms are fit for both work and relaxation. All rooms are internet-ready with Wi-Fi access. The facility has a common Dining Room and TV lounge. The facility also has a Mosque.
Information on a range of 2 star to 5 star Hotels can also be provided depending on the needs of the individual or a company.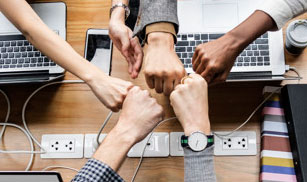 The CEE front desk offers a variety of services including storage of personal valuables, attendance and other requirements during the program. Additionally, if a trainee requires medical attention, the front desk staff will arrange for an escort to the hospital.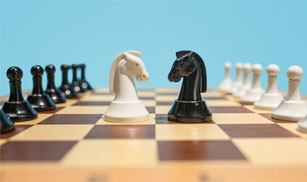 Since CEE is situated in the heart of IBA campus, there are many conveniences available to the executives. There are on campus prayer rooms for both ladies and gents. There is a canteen located inside the campus. The campus is situated in the heart of large Saddar Market catering the various shopping needs. Several Banks with ATM facility are located just outside the campus. There are doctors available in the nearby hospitals like 7th Day Adventist, OMI and many others around campus. Mausoleum of Quaid-e-Azam Muhammad Ali Jinnah is just 1.7 kms from the City Campus.
IBA Security personnel patrol and monitor facility public areas, parking lots and perimeters. Security staff is available 24 hours a day, 365 days a year. At IBA Security is a priority and we are constantly exploring ways to minimize problems that may occur in or around the facility.
Other additional benefits of attending a program at the CEE include:
A sustaining relationship with IBA as a partner committed to your progress and advancement
Contact and association with prominent professionals belonging to a varied range of organizations and fields.
A long term membership to an informal but fast growing community of CEE alumni
Opportunity to learn from the best and brightest minds in the field