Messages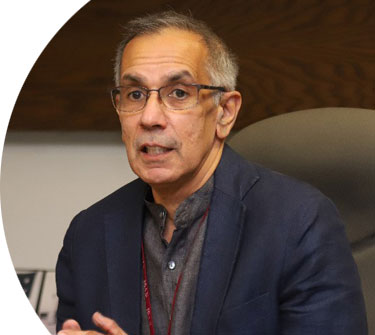 Message from Executive Director IBA
Welcome to the Center for Executive Education (CEE) at IBA, Karachi!
Since 2004, the Center for Executive Education (CEE) at IBA, Karachi has been working to transform managers into leaders in the public, family business and the corporate sectors of Pakistan. We do this through offering a range of educational programs covering governance, leadership, strategy and other specialized subjects.
Our programs prepare participants to reach new levels of success in their careers while helping their organizations achieve increased value, productivity, impact and employee satisfaction. Along with expanding their knowledge and enhancing their skills in key leadership areas, program participants learn the importance of adaptability and how to manage ongoing uncertainty while remaining focused on their organization's goals and values. Participants also explore how to inspire and implement innovation in their organization, and form successful strategic alliances with external partners with be-spoken and open programs as well as post-graduate and diploma programs. A committed faculty, drawn from academia and industry, provides practical management knowledge and experience. The faculty consists of outstanding experts in their fields who actively engage course participants in an intense and rewarding learning process.
Action learning is at the heart of executive education at CEE. It blurs the line between "work" and "learning" by bringing CEE directly into the workplace. The objective is to help participants act more creatively and deepen their learning capacity as current and future leaders working in complex organizations. Leadership in this model is another name for continual life-long learning.
I welcome you to expand your horizons by participating in the educational program at IBA-CEE.
Dr. S Akbar Zaidi
Executive Director, IBA Karachi
---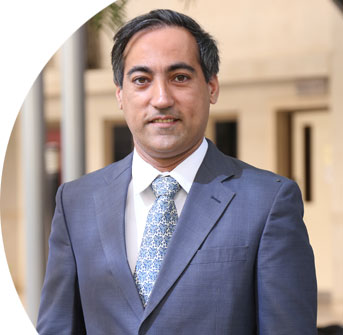 Message from Director CEE
Welcome to the Center for Executive Education (CEE), IBA, Karachi!
Reimagining Management and Leadership Development Programs through Creativity, Innovation and Diversity.
Join us for all-in exciting and customized programs that allow Organizations, Professionals and Entrepreneurs to be fully immersed with an instant learning application while interacting with the best in the field, Faculty Members and Executives drawn from a broad range of sectors.
IBA, Karachi has been offering Professional Development Programs since its inception in 1955. The Center for Executive Education (CEE), at IBA, Karachi was formally established in 2004, and has since grown in scope, hybrid programs, locations and quality outcome. The CEE has a track record for supporting learning culture with a strong network of Local and Global Faculty Members and Collaborations.
Our world is transforming at an astronomical and unrecognizable pace and to keep up, at CEE we understand this is an important time for all involved. We need to develop the most in-demand skills and strategies to keep ahead of the required pace. At CEE, we have been acting as a facilitator of both the Knowledge Management and the Knowledge Economy for Organizations, Professionals and Entrepreneurs. We pride ourselves on high interactivity, connecting professionals and critical thinkers that allow participants to approach and solve their challenges in unique and interesting ways.
It is a very exciting time at CEE, where Faculty Members, my Team and I plan to introduce new portfolios, develop concepts and co-created solutions on how we can improve the learning experience of Executive Education in Pakistan. We invite organizations and individuals to come together and forge strategic partnerships with CEE.
Join us on the journey of constant change for sustainable growth and to meet the challenging demands of the innovative business world characterized by modernization and exponential transformation.
I along with my Team will be very happy to assist you in any inquiries regarding Executive Education, Organizational Development Programs, Industry Research, Collaborations and Consultancies.
Thank you,
Kamran Bilgrami
Director
Center for Executive Education (CEE)
IBA, Karachi