Project Management is a structured approach to operationalization of any strategic initiative, or for developing a new product or service, or to bring about improvement in any existing process or system. Project management, traditionally considered as a work-sharing ancillary task, has transformed into a highly sought after specialization. To cater for this need of specialized project managers a professional diploma program in Project Management is being designed to equip participants with expert skills to manage the Project Management Function.
Who should attend?
Management level Executives wanting to enhance their skills in the Project Management area.
Those who are managing Project of any magnitude, or anyone who whants to opt for Project Management (Mid-career shift)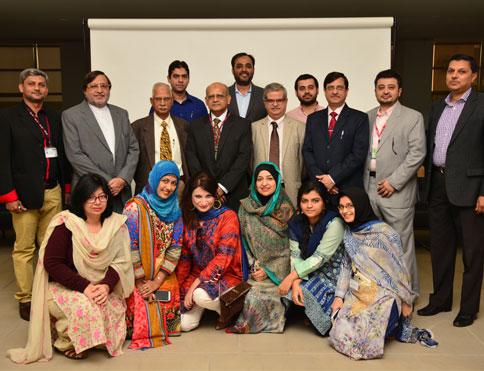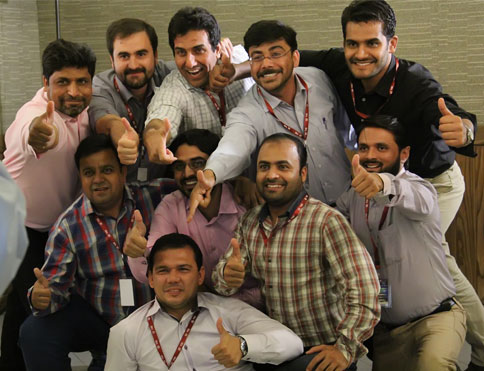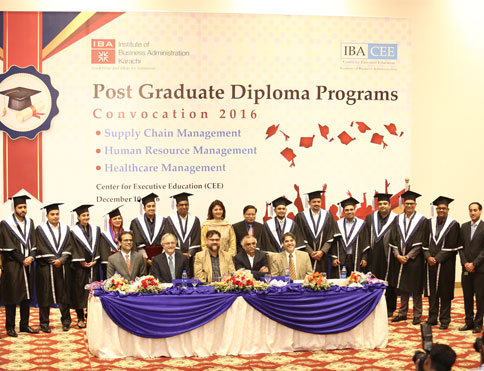 After successfully completing Project Management professional diploma program (PGD-PM), the participants will attain ability to:
Define and express fundamental issues at the strategic, design /tactical and operational levels in project management.
Identify and illustrate the basic initiation, planning, executing, monitoring, control and closeout integrations elements for effective project management.
Know and comprehend local and global contemporary issues having implications on project management.
Apply modern modeling and simulation techniques, along with project management relevant standards, best practices, technology and computing tools.
Identify, formulate and solve project management problems, and balance among the technical, business and softer factors while choosing among alternatives.
Critique on elements of a project selection, evaluation, planning and execution, and their impact on business objectives along with recommendations for improvements.
Continuously engage in education, professional development and personal effectiveness.
Manifest project management and team skills in diverse cultural setting.
Communicate effectively with written, oral, and visual means in a technical setting.
Appreciate the importance of ethical, social and environmental issues with business dilemmas.
Program Objectives
To develop highly skilled practitioners with an in-depth understanding of the five projects management processes of Initiation, Planning, Execution, Control and Close-out.
To familiarize the participants with the best practices in evaluating and managing projects (both local and international).
Establish an understanding of developing and running a company's Portfolio; Project Departments, and Project Management Offices.
Contribute in a business's strategic planning by understanding the business needs and finding opportunities (projects) to fulfill those needs.
Develop resources including human resource that can lead a company to transform from Non-Project Driven to Project Driven organizational environment.
To impart study techniques that will help prepare participants for the International certificate examinations especially PMP®.
To acquire tools of leadership, problem solving & decision making.
| Trimester - 1 | Trimester - 2 | Trimester - 3 |
| --- | --- | --- |
| 1. Project Management | 5. Project Risk Management | 9. Managing Contracts & Suppliers Relationship |
| 2. Accounting & Finance for Managers | 6. Quantitative Methods for Decision Making | 10. Advance Topics in Project Management |
| 3. Project Planning, Execution & Control | 7. Project Management Information Systems | 11. Elective Course – 2 |
| 4. Leading Project Organization | 8. Elective Course – 1 | 12. Elective Course – 3 |
The Testing Procedures*
The testing procedures are congruent with these pedagogical objectives and are designed to ensure that these are achieved. Students will be assessed on the following:
| | |
| --- | --- |
| Course Evaluation | |
| Class Participation/ Presentation/ Quiz | 15% |
| Midterm exam | 20% |
| Case study | 20% |
| Group Project | 20% |
| Final Exam | 25% |
| TOTAL | 100% |
*could be changed as per nature of courses.
Participants from these Organizations
Suparco
Colgate-Palmolive (Pakistan) Ltd
Pakistan Petroleum Limited
Feroze1888 Mills Limited
PQEPC
Ernst & Young
Santex
K-Electric Limited
Auvitronics Ltd
Liaquat National Hospital
SABAQ
IFFCO Pakistan
1 year weekend program
Guest speaker sessions
Real life learning
Simulations
Case study based teaching
Industry trips
Live projects
Video conferences
Eligibility
Applicant must have a bachelor's degree from HEC recognized educational institution in any area of study and:
14 Years Education with 6 years post-qualification work experience
16 Years Education with 3 years post-qualification work experience
Note: Preliminary Test and Interviews will be conducted to shortlist the candidates.
Pedagogy
In-depth study of various projects in Pakistan
Learning from the best practices & functions of projects around the world
Case Studies
International Journals
Textbooks
Standards & Certifications
Governmental Laws' & Regulations'
Lecture (Classroom & Video Conference)
Project (Live business cases from the organizations)
Group Activities / Simulations/ Syndicate/ Discussion Rooms
Visits: Strategic Locations
The leading faculty for the program is drawn from a mix of Academicians, Industry Practitioners, and globally renowned professionals.
Industry Practitioners
Scholarly Academics
Practicing Academics
Foreign Faculty from Globally Top-Ranked Schools