Alhamduillah! It was an excellent Directors' training program at IBA Karachi. Strongly recommended for all concerned who are working as Executives or Directors in both Public or Private Sector listed companies in Pakistan. Even if you are not working in listed companies, the best practices taught in this program will surely improve governance system of your company. The acquired learning/knowledge is equally useful for government sector organizations to improve their efficiency and avoid pitfalls in their day today working: especially in today's over-regulated accountability scenario.
Excellent trainers of IBA and highly accomplished executives of Private listed companies as participants of the program are something which give you a unique learning experience. Personally, learned a lot from these highly competent and amazing people from private sector of Pakistan
Mr. Muhammad Saleem Rajput
Secretary Finance, Gilgit Baltistan
Certified Director, IBA Karachi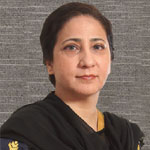 "It is a genuine pleasure having Directors' Training with IBA. Grateful to the staff and faculty"
Saima Akbar Khattak
Group Company Secretary - PTCL
Certified Director, IBA Karachi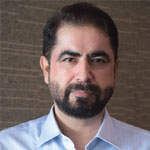 "I thank all the IBA team for conducting such an incredible and informative course. Each one of the facilitators made our training even more productive by their pivotal roles."
Syed Zulfiqar Ali Shah
CEO, BEEF (Balochistan Education Endowment Fund)
Certified Director, IBA Karachi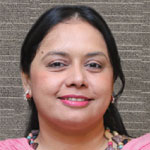 "Overall material & course instructions provided me a lot of knowledge, everything was excellent!".
Nina Afridi
Senior Executive Vice President
Head of HR & Admin, Premier Insurance
Certified Director, IBA Karachi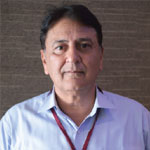 "It was a privilege to have attended the DTP under supervision of a very learned faculty. A Big Thank You to IBA for the excellent guidance and knowledge that was imparted during the 5 days."
Khawar Jamal
CEO, MAL Pakistan
Certified Director, IBA Karachi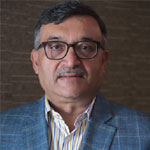 "Very valuable learning. Thanks to the IBA faculty and staff of Centre for Executive Education to make this learning process fun for us. It was a lifetime experience."
Khalid Hamid
CEO, National Insurance Company Ltd.
Certified Director, IBA Karachi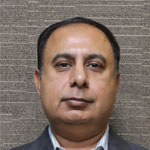 "A great learning experience. The best trainers of the entire program this style was very good and took entire class together gave practical tips & skills"
Muhammad Haroon Rasheed Malik
Chairman Security Papers
Certified Director, IBA Karachi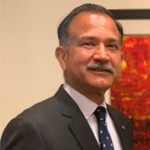 "It was like homecoming to the great institute of IBA Karachi after 27 years when I did my MBA from here. The Center for Executive Education (CEE), IBA hosted a five-day Directors' Training Program at the IBA City Campus, Karachi from June 13 to 17, 2022. IBA's Directors' Training Program (DTP) is recognized by CMI (Chartered Management Institute), UK, and is approved by the Securities & Exchange Commission of Pakistan (SECP). Good to be back to school, though for a short period."
Kamran Khan
CEO
Automobile Corporation of Pakistan (Autocom)
Certified Director, IBA Karachi