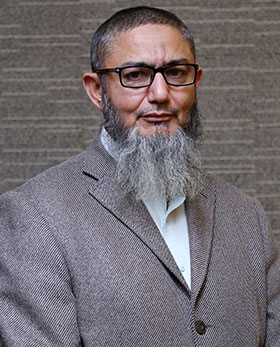 Abdul Rahim Suriya
Abdul Rahim Suriya is a Fellow Member of the Institute of Chartered Accountants of Pakistan (ICAP) and the Institute of Cost and Management Accountants of Pakistan. He was elected as ICAP President for the year 2009-10. He has served as an elected member of the Council of ICAP from 1997 to 2013 (16 years) and was a member of International Accounting Education Standard Board of IFACÂ from 2003 to 2008 (6 years). He represented ICAP at SAFA for three years from 2011 to 2013.
He has over 30 years' experience in Accounting, Auditing, Corporate Finance and Operational Management. He is Visiting Faculty at the IBA, Karachi and NIPA. He is also a Professional Trainer especially on the subject Finance for Non Finance Executives and Corporate Reporting. During the past ten years, Abdul Rahim Suriya has conducted open -house and in -house specialized training programs for senior executives for a number of leading corporate clients. These programs were designed to cater to the special needs of the clients to achieve higher level of performance and achieve greater corporate synergies. Recently conducted workshops in UAE on Advanced Analysis of Financial Statements and Cash Flow Management.
Currently, Abdul Rahim Suriya is Partner with Suriya Nauman Rehan n Co., Chartered Accountants. He has authored a book on "A guide to business decision making".
He is Independent Director on the boards of Allied Engineering Management Company (Private) Limited, management company of Allied Rental Modaraba; UDL Modaraba Management (Private) Limited.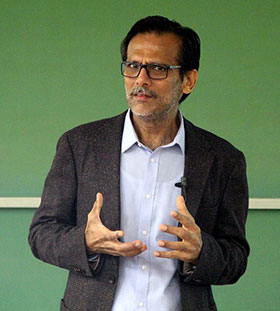 Amar Naseer
Amar Naseer is currently Visiting Faculty IBA, Karachi & the Director & Company Secretary, Unilever Pakistan Limited. Mr. Amar Naseer holds Masters of Law in International Business Law from University College London, UK. Mr. Naseer also earned Chevening Scholarship, UK in 1997 and UNDP Scholarship in 1991. He has also successfully went through Certified Public Accountant (CPA) and is a Fellow Member of the Institute of Chartered Accountants of Pakistan. Mr. Amar has also completed course in Computer Science from World Trade Institute, New York, USA.
Mr. Amar has 25 years of experience in the area of finance, law and regularity, brands protection, industrial relations, corporate affairs, systems development and taxation. Currently, he has been associated with the Unilever Pakistan Limited as Director and Company Secretary. During his career, he had been associated with the Pakistan Banking Council, Civil Aviation Authority of Pakistan, Ernst & Young (Middle East), Unilever Mashreq Group (Egypt). He is also affiliated with the IBA as Visiting Faculty and Trainer for Director's Training Program on Corporate Governance of the Institute of Chartered Accountants of Pakistan.
Mr. Amar presented technical paper on IP & Globalization at the Supreme Court's International Judicial Conference 2006. He was also the Lead Speaker at CIMA (Certified Institute of Management Accountants) regional CFO Forum in Sri Lanka on Crisis Management in 2012 and also represented the Brands Protection Group (ACIF - www.acif.org.pk) to showcase industry initiative against counterfeiting and piracy at the WIPO International Conference in Geneva, 2007.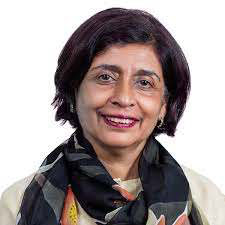 Nausheen Ahmad
Nausheen Ahmad is currently the Company Secretary and General Counsel of Habib Bank Ltd which is the largest private sector bank in Pakistan with a presence in 25 international locations. She started her legal practice with a corporate law firm Surridge and Beecheno after being called to the Bar from Grays Inn London in 1983.
Ms. Ahmad has an LLM from the University of London and LLB from Kings College London. She also has a degree in the philosophy of religion (AKC) from Kings College London. She is registered as an Advocate of the Sindh High Court, Pakistan. As in house legal counsel she has worked in ICI Pakistan Ltd, Unilever Pakistan Ltd and Pakistan Petroleum Ltd. She was Head Legal and Company Secretary at ICI Pakistan for 10 years.
Ms. Ahmad is currently a director of First Women's Bank Ltd. and also serves on the Advisory Board of the Lyceum School. During her years in the Corporate Sector she has been Non-Executive Director of the Central Depository Company and has served on the task force on Corporate Governance of the Karachi Stock Exchange and the Overseas Chamber of Commerce and Industry. She is also actively involved on behalf of HBL with the legal and regulatory committees of the Pakistan Bank Association and the Pakistan Business Council. She was accredited as a Mediator and Master Trainer by the Centre for Effective Dispute Resolution, UK in 2006. She conducts Mediation training regularly and has also qualified to train on corporate governance and dispute resolution. Recently she attended a course on Board Governance and Leadership by the Institute of Directors, UK.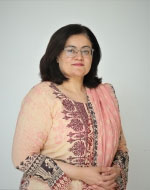 Mahreen Nazar
Mahreen Nazar is currently an Assistant Professor of Law at the Institute of Business Administration. During her association with IBA the main area of interest are Corporate Law, Corporate Governance, Intellectual Property Rights and Industrial Relations. She is a Certified Trainer for adult education and is currently instructing courses and trainings in the executive MBA at IBA where an elective Corporate Governance-code and practices in Pakistan is offered every other semester. Being a certified trainer for corporate governance she is also part of the team of faculty of Directors Training Program, training board members of listed companies, both public and private sector, as required by the SECP.
She has advised a number of new startups on issues of formation of a suitable business entity and protection of intellectual property rights.
Mahreen has an LLM from Temple University in USA and LLB Hons from University of Westminster UK.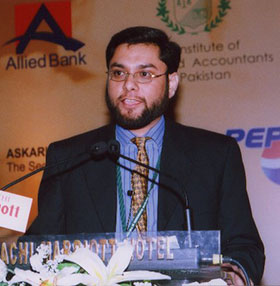 Syed Fahim ul Hasan
Syed Fahim ul Hasan is an Assurance Partner in A. F. Ferguson & Co., Karachi office also responsible for Firm's HR consulting services and Country Leader for Sustainability practice. Fahim has over 20 years of experience in the field of assurance and advisory practice in Pakistan and Singapore. He serves a large portfolio of multinational and local clients spreading across various sectors of industry.
Fahim has keen interest in learning and education. Due to this passion for learning and education, he played key role in setting-up the learning and education function of the Firm. He is a professional trainer and a regular speaker at IBA, Karachi. He is also a member of Education and Training Committee of ICAP.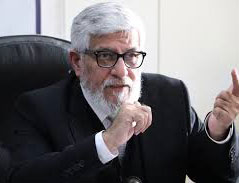 Rahat Aziz
Mr. Rahat Aziz is a legal practitioner of Corporate and Commercial Law. He is presently managing a reputable consultancy firm with a clientele ranging from all industries and business including but not limited to Woodcraft Group, GSK Pakistan Limited, DHA Karachi, TCS Private Limited, Lakhra Coal and Development Company, Akseer Research (Pvt) Limited, Souvenir Tobacco Limited, Pakistan National Shipping Corporation, Korangi Association of Trade and Organization, Gaditek Group, Asian Energy Group, G.P Sourcing (Pvt) Limited and many more.
Apart from indulged in the main line of business as stated above, Mr. Rahat is on the board of Invest and Finance Securities Limited as Independent Director.
Furthermore he is involved as Visiting Faculty in Institute of Business Administration (IBA) and Karachi School of Business and Leadership (KSBL).
Mr. Rahat Aziz is also one of the lead and oldest trainers of ICAP's and IBA's Director Training Program on the subject of Corporate Governance which is approved by SECP. He is himself a certified Director from IBA having successfully completed his Director's Training Program in the year 2016.
He is also involved as Master Trainer with USAID, The Asian Foundation, for NPO and NGO program. He is also engaged as trainer with all leading institutions of Karachi including IBA-CEE, IoBM-CMEC, EFP, NIBAF-SBF, KTBA and many others.
He has conducted Board Orientation Programs for some of the leading companies of Pakistan. The long list include Employers Federation of Pakistan, Fauji Fertilisers, Sindh Bank Limited, National Bank of Pakistan etc.
He has also arranged different training programs for leading regulator and institutions such as State Bank of Pakistan, Securities and Exchange Commission of Pakistan (SECP), Pakistan Navy, Pakistan Airforce etc.
Previously, Mr. Rahat Aziz was indulged with Sindh Judicial Academy as Head Faculty and Research Center where he conducted several programs for all the tires of Judiciary including courses related to Corporate Law, Civil and Criminal Procedural Law, Commercial Law etc.