Landmark Collaboration
IBA Karachi's Center for Executive Education (CEE) Joins Hands with University of Sialkot's Professional Development Center (PDC) to Foster Family Businesses in the region
August 8, 2023: In a significant stride towards enhancing executive education and fostering innovation, the Institute of Business Administration (IBA) Karachi's Center for Executive Education (CEE) has inked a momentous MoU with the Professional Development Center (PDC) at the University of Sialkot (USKT). This strategic partnership seeks to establish an empowering platform in the region that will drive the growth and success of family-owned businesses through collaborative efforts in capacity building, consultancies, and research.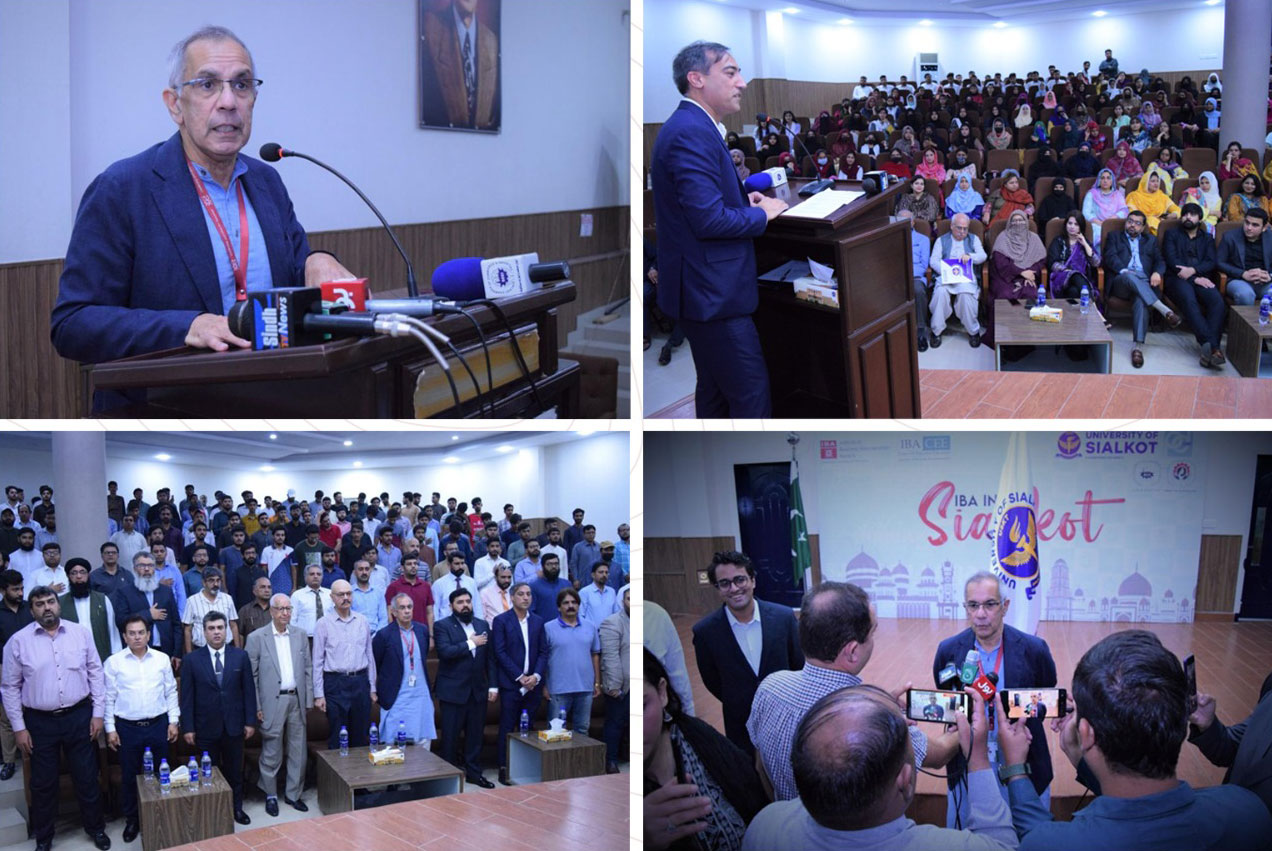 Distinguished personalities from both IBA and USKT graced the MoU signing ceremony, underscoring the importance of this alliance. Dr. S Akbar Zaidi, Executive Director IBA, and Mr. Kamran Bilgrami, Director CEE-IBA and Ms. Ayesha Anas Iftikhar, Program Director Family Business Programs, CEE-IBA, led the IBA delegation, while the USKT contingent was represented by Mr. Faisal Manzoor, Chairman of the Board of Governors (BOG), Mr. Muhammad Rehan Younas, Executive Director and Vice Chancellor, and other esteemed members of the university's leadership.
Among the luminaries present were eminent figures from various chambers of commerce including Mr. Wahab Jahangir, SVP, Sialkot Chamber of Commerce & Industry; other members of the business fraternity were also present. Their collective enthusiasm for the collaboration was palpable as they pledged their full support to the venture's goals.
Kicking off the ceremony, Mr. Kamran Bilgrami and Mr. Muhammad Yaqoob conveyed their shared excitement about the transformative impact of this partnership. Mr. Bilgrami highlighted the event's significance in propelling the region's family businesses forward, while Mr. Yaqoob underscored USKT's dedication to collaborative education and its role in fostering mutual success.
Dr. S Akbar Zaidi echoed IBA's commitment to cultivating a globally competitive knowledge ecosystem for family-run enterprises. He praised Sialkot's rich history of creativity and enterprise, noting its impressive contribution to Pakistan's exports. Dr. Zaidi expressed pride in the collaboration and IBA's commitment to mutual growth.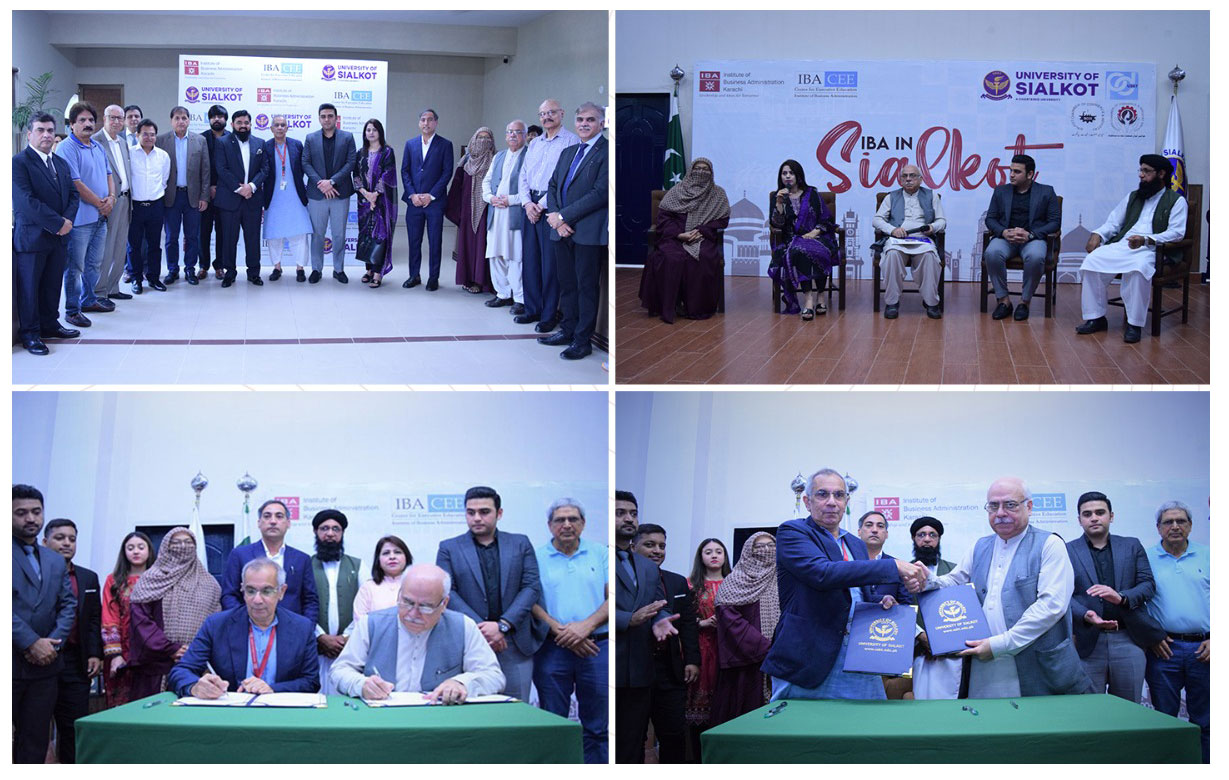 Dr. Navid Jamil Malik, Director PDC, USKT emphasized the partnership's potential to drive innovation and growth in executive education, while a panel discussion moderated by Ms. Aysha Anas Iftikhar explored the sustainability of family-managed businesses and the associated challenges. Panelists highlighted the collaborative benefits for family businesses and celebrated the role of women in the business landscape.
The event culminated with the official signing of the MoU between IBACEE and PDC-USKT, marking a pivotal milestone in advancing executive education, governance and business innovation in the region.
IBA-CEE
IBA Karachi has been offering Professional Development Programs since its inception in 1955, and the CEE was formally established in 2004. The CEE has a strong network of local and global faculty members and collaborations and currently offers capacity building programs in several cities for Enterprises, Public Sector Organizations and Family Businesses. CEE has been offering capacity building programs for family enterprises since 2012 across leading cities in Pakistan. CEE offers programs for Men above 40, the women in business, the sons & daughters, and those who work in the family enterprises.
Press Release: Click here