Orientation Ceremony: Diploma in Strategic Marketing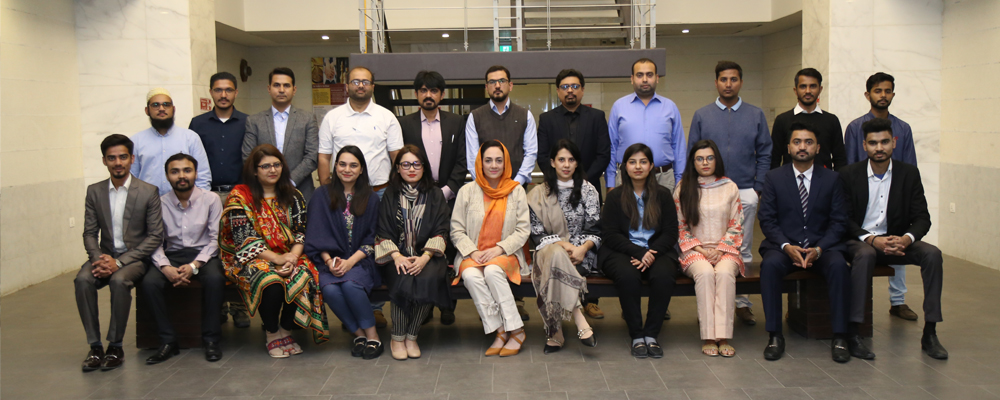 On 4th of January 2020, the Center for Executive Education (CEE), IBA, Karachi warmly welcomed its fresh batch of students in Diploma Program in Strategic Marketing through an orientation ceremony.
The objective of this diploma program is to help those who want to attain corporate leadership through marketing. It develops highly skilled practitioners with an in-depth understanding of strategic, tactical and operational issues due to disruptive dynamism, familiarize the participants with the best practices in the industry (both local and international
The program was also attended by the faculty members and entire team CEE, IBA.
The orientation started with a brief documentary on all aspects of IBA shown to the students. After welcoming the students, Mr. Munawar Jamal briefed the new batch about the Code of Conduct, IBA Community, Academic Calendar, Attendance & Grading rules, and Affiliations. Later on, Mr. Muhammad Abdul Rehman delivered comprehensive overviews of Diploma in Strategic Marketing.
Further details on other diploma programs can be found on this link: http://cee.iba.edu.pk/diplomaprograms.php