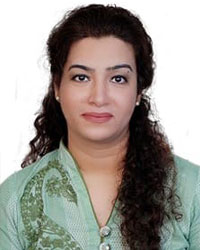 Joining IBA for professional studies has turned out to be my best decision so far. This has been an incredible one year of enlightenment, creativity and professional grooming. The course has been a lot of hard work but has also been tremendous fun. I expected to achieve in-depth knowledge of Supply Chain Management, but what I've also gained is true understanding of the field through best practices. The carefully selected texts, guest speaker sessions and simulations bridges the gap between theoretical knowledge and the practical execution of various logistics concepts thereby establishing a strong industrial and academia linkage in the process. Without exception, the faculty has been unfailingly warm and generous in its support, developing my knowledge base but above all giving confidence to pursue the goals. My expectations for IBA were sky high and I am glad that IBA lived up to its prestige and stature.
Faiza Jaweed
Deputy Manager Customer Service & Marketing
DP World Karachi
Alumni – PGD SCM
PGD-SCM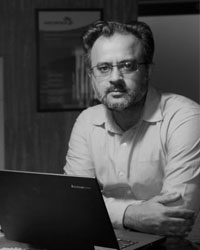 The best part of my PGD-SCM program is that my excitement level never came down at any day as the unique course design is equally aligned with the current challenges in supply chain & logistics globally and in Pakistan with a mix of all required tools, that are courses being offered. Exposure of SAP S/4HANA, GIMPEX and SCM modeling and simulations are front line tools of this program. Faculties including international facilitators, are professional enough having highly diversified industry experiences. The most I learned through various simulations, projects on real time environment. The unique part of this program is to equip enough to be an entrepreneur in supply chain industry and prerequisite for supply chain professionals as one step ahead to become supply chain leaders.
Imaddudin Jamil
SIOP & Demand Planner, Archroma Pakistan Pvt. Ltd.
Alumni – PGD SCM
PGD-SCM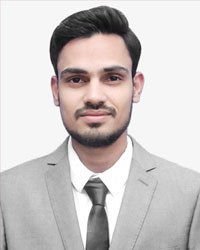 Well, it was a good experience. This program gave me a wonderful insight about Project Management.
The program is constructed for us in a way that gives the students variety. For example, I studied Account & Finance for Project Managers, Leadership Project Organization & Establishing Project Management Office apart from other regular project management subjects. Like, Project Feasibility Analysis, Project Planning & Execution, Project Management Information System, Project Quality Management & etc.
The classes were so much interactive, listening to the peers and engaging with the professor, helped me a lot to learn new concepts. I strongly encourage new applicant to enroll in this program, it's really invaluable.
Syed Waqar Uddin
Deputy Manager Projects, Master Motors Ltd.
Alumni – PGD PM
PGD-PM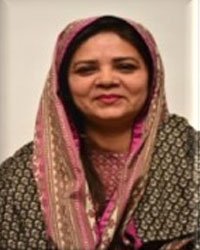 Highly recommend this course to anyone struggling with the transition to a Human Recourse and leadership role.
The knowledge I have gained from just one year is amazing and my confidence in all areas of my managerial job has increased dramatically. The support I received from IBA Faculties and Administration was of an extremely high standard which was a big help. Good luck to anyone starting on this journey - you'll come out so much better off!
Haseen Fatima
Assistant Director, Sindh Education Foundation
Alumni – PGD HRM
PGD-HRM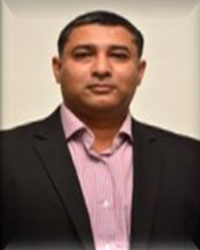 The IBA-PGD(HR) experience has definitely exceeded my expectations and in my opinion this program is not just a step in the right direction but a leap towards your professional goals. The practical skills backed by academic knowledge have given me the confidence to pursue a career in any were in the country. Above all else, for me the friendships I formed with my classmates are priceless and have already paid great dividends.
Khalid Ghafoor
Sr. Manager-HR Lucky Cement Ltd.
Alumni – PGD HRM
PGD-HRM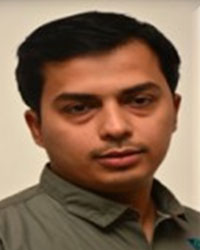 It was more than an honor to be a part of PGD – HR, and I feel so proud for my decision about this program offering effectively designed courses, admirable faculty members, and soothing learning environment at IBA, undeniably enabling us to excel in our profession. This program is fruitful not only for the students and for the organizations, where we are working, but also for the HRM society. The Management of IBA and CEE deserve gratitude for arranging this long-awaited diploma program first time at IBA. A must do course!
M. Azeem Farooqui
Asst. Manager – HR
Pak Kuwait Takaful Company Limited
Alumni – PGD HRM
PGD-HRM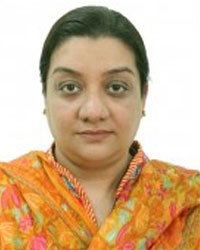 There is an acute need for well-trained healthcare professionals interested in seeking solutions to problems affecting human health and well-being. The PGD-Healthcare program offered by IBA focuses on training professionals and preparing them for successful careers in the face of the complex challenges inherent in the Pakistani healthcare systems. The experienced faculty is the backbone of this program. Moreover, the professionals coming together from diverse backgrounds provide a rich pool of knowledge and experience to each other and make this course worthwhile. Personally, for me, it has been an eclectic educational experience which has provided an excellent problem-solving framework for me to approach my work as a leader in the healthcare industry and make a difference in it.
Iffat Awan
COO – Dow University Hospital
Alumni – PGD HCM
PGD-HCM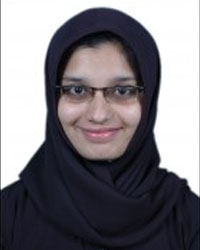 I feel immensely glad to be writing this testimony. Getting into one of prestigious business school seemed to be a distant dream. IBA is known for its excellence in education which is also emulated in this healthcare program. The multifarious faculty of IBA has enhanced my learning incomparably. It has shown me the new world of research while inculcating the values of excellence in my life. It provides an opportunity for rigorous competency learning and transforming into dynamic leadership skills needed to thrive in healthcare administration field. It is truly a gateway to one's illustrious future if one has the burning passion.
Syeda Mashal Zehra Zaidi
Pharmacist – Dow University Hospital
Alumni – PGD HCM
PGD-HCM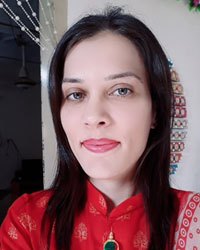 My overall experience was excellent! I learned a lot from the top-class faculty of IBA which I applied at my workplace to improve my work and organization as well. This program is worth it, can be easily applied at the workplace, and market demanding. Each faculty member has complete expertise and command on his/her subject, they are full of energy and most importantly always motivating and encouraging students, ready to help them any time during the entire year. You are entering an educational world which is full of knowledge, motivation, learning, & encouragement which will definitely help you improve your career and future goals.
Komal Saleem
Psychologist, The Indus Hospital
Alumni – PGD HCM
PGD-HCM