This course provides deep understanding of Consumer attention (cognitive response) and emotional response based on real time data observation using eye tracking. facial response, and Galvanic Skin Response. The eye tracking technology is used to observe respondent attention towards stimuli. The facial recognition is used to observe emotional response (valence) to stimuli. The Galvanic Skin Response (GSR) is used to observe emotional intensity towards stimuli. This cutting-edge technology will transform the way we look at consumer research. Timely and successful adoption of this technology will be a competitive advantage for any organization, as this would make self-reported consumer research obsolete. Moreover, this course enables students to understand advances in the area of neuro-marketing and its implication in buying behavior. In this course students learn experimental design related to Neuro-Marketing tools such as eye tracking, Galvanic Skin Response and Facial Response Main emphasis of this course is on eye tracking, Galvanic skin response and facial response but this course will also equip students with latest development in the area using EEG. Further this course will enable student to understand nature of data and how this can be employed in various field, especially in marketing.
To understand Neuro Marketing experimental design
To extract results using neuromarketing tools
To analyze various Neuromarketing indices
To apply neuromarketing tools to provide solutions
To get acquainted with Neuromarketing and its implications for practitioners.
To understand experimentation in context of neuromarketing, to provide better solution as compared to the conventional approach.
Critical understanding of eye-tracking, Galvanic Skin Response (GSR) and facial action coding technology
To understand measurements and indices of the Neuro-Marketing tools
Neuromarketing: What it is and what it is not?
Consumer rationality and its neural connections.
Traditional v/s Neuro Approach
Brain Chemistry: Neurotransmitters
Anatomy of Brain
Understanding of Neuro sensors
Application of Neuro sensors
Neuromarketing tools demonstration
Marketers, product managers, executives, consultants, and anyone interested in learning more about how consumer neuroscience can transform marketing.
Trainers Profile: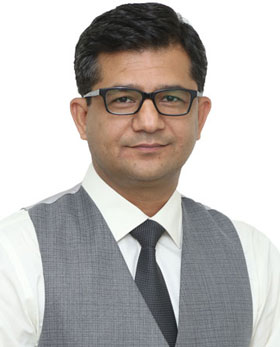 Dr. Wajid H. Rizvi - Professor and Dean School of Business Studies
Department: Marketing
Academic Qualification: PhD (Marketing), Swansea University, UK – 2014
Dr. Wajid H. Rizvi holds a PhD in Management Sciences from Swansea University, UK with a specialization in applied buying behavior. Dr. Rizvi heads the Rashid Abdulla Consumer Neuroscience Lab at IBA Karachi where his work revolves around advertising effectiveness index using biometric sensors, such as eye tracking, skin conductance and facial response. He has rich and diverse experience in both practice and academia. He undertakes consultancy projects, and engages in rigorous qualitative and quantitative data analysis in various fields such as marketing, performance assessment, user experience, etc. He is a well-published author, with his work having been cited by renowned journals such as Psychology and Marketing and Journal of Business Research. Currently he is working on Brain Asymmetry in context of consumer and behavioral research using electroencephalograph (EEG) The employment of this cutting-edge technology will transform the land scape of the consumer and behavioral research. He is part of the I Motions global biometric research network.
---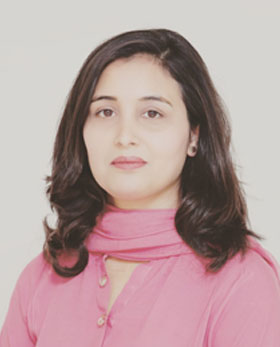 Dr. Beenish Tariq - Assistant Professor
Department: Marketing
Academic Qualification: PhD (Marketing),
Northern University of Malaysia (AACSB & AMBA accredited).
She is a seasoned Marketing Professor with years of academic and industrial experience. She works on inter-disciplinary areas including marketing, hospitality, tourism, and neuroscience. She is a well-reputed researcher with high-impact publications in renowned journals. She has also contributed to writing book chapters and case studies. Moreover, she actively participates in international research conferences around the world including USA, UK, and Malaysia. She has worked on multiple projects by securing research grants from Govt / Non-Govt bodies. She is an active member of the Production and Operation Management Society (POMS USA) and the British Academy of Management (BAM UK).
Currently, she is working on a couple of neuro-based projects to understand consumer behaviors about advertisement.