The Managerial Communications Strategies workshop provides participants with the skills and guided practice necessary to master fundamental concepts in corporate communication and professional interactions. A special emphasis is placed on influencing action in the workplace by leading more effectively through well-organized and successfully-executed business communication strategies; with relevant writing and presenting mechanics and developing a strong personal brand.
Explore the concept of influence and how leaders can leverage it
Master the communication styles that leaders practice
Review organizational communication that occurs in professional roles
Understand the importance of networking and its impact on personal goals
Empower professionals to build value added partnerships
Learn best practices for effectively communicating in written and verbal formats
Build confidence by making a positive impression to project a powerful professional image
Expand the network to maximize resources, enhance careers and foster creativity and innovation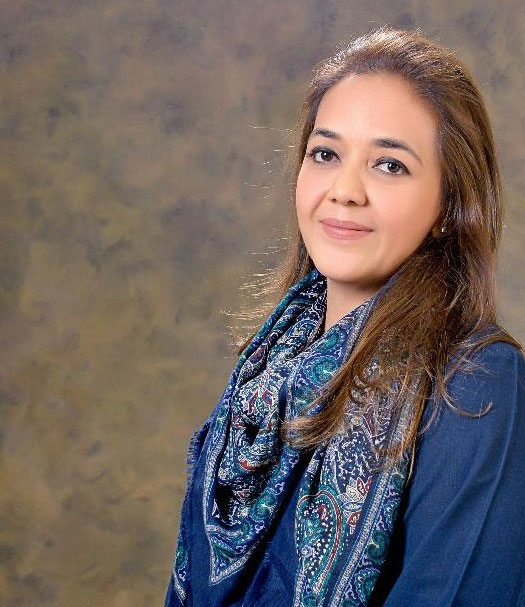 A business person by education, with an MBA degree from IBA, Nadia Sayeed has been a faculty for the last twenty years in the Department of Management and Social Sciences at IBA. Over the years, she has also made her mark in the field of training by interacting with a diverse set of audiences on a variety of subjects. As a corporate trainer she has many years of experience as a training and development consultant for many organizations across various corporate and social sectors.
Her expertise is business and managerial communication, both written and verbal, as well as personal grooming, professional development and leadership. She designs her programs to meet the needs of the audience. She is able to create an atmosphere where others feel capable and empowered to lead successful personal and professional lives from the public sector to NGOs from Multinational FMCGs to local banks, she has had an exposure to a variety of training situations.
Introduction to Personal Development
Self- Assessment: Identifying your strengths and skills
Personal Branding: its advantages in personal and professional lives
Professional Development: a mix of how you present yourself and how others see you.
Skills that Matter at Work
Communication skills
Interpersonal skills
Decision making skills
Independent working
Critical thinking
Personal Skills
Planning and Organizing
Setting Personal and Professional Goals
Time and Stress Management
Personal Motivation
Coordination, Communication and Controlling
Effective Listening and Feedback
Creativity and Innovation
Organizational Skills
Effective Leadership for Results
Team Work and Synergy
Readiness For Change
Communicating in Person
Making a Great First Impression
How to be a More Engaging Speaker
Learning to Connect With Others One-On-One
Body Language: Understanding Non-Verbal Communication
Effective Presentations
The Presentation Planning Checklist
Managing Presentation Fear
Crafting an Elevator Pitch
Senior and middle level business professionals
Managers and engineers
Sales and marketing executives
Administrative and support staff
Professionals who want to advance their career through effective communication strategies
Day 1: Establishing the importance of the "self" and its impact on organizational communication and strategies
Day 2: Linking personal skills to organizational needs and professional goals
IBA CEE Cancellation Policy for Open Enrollment Programs:
In the event of participant's cancellation, the following schedule will apply:
5 days before start of workshop - No cancellation
Within 4 to 2 days prior to workshop Half program fee forfeiture
Within 1 day and No Shows - Full program fee forfeiture
Cancellation notification must be made in writing to CEE.
Postponement
Due to any unavoidable circumstances, the workshop may be postponed by the institute. In case of postponement, the institute will refund full fee of the program or the participant may opt to defer his/her registration to the next program.
Substitute
Substitutes will be taken at least 2 days prior to the workshop. Should we be unable to accept your application for any reason, your payment (cheque/draft) will be returned to you.
Deferrals
All registrations deferrals must be requested in writing at least 2 days prior to the workshop. Send a note to the Program Registration Team indicating that you wish to have your registration deferred to another session of the same program within one year. The deposited fee will be carried forward. Please note that only one transfer is permitted. After one year, the deposited fee will be fully forfeited.