Value generation is the primary goal of every company, with financial numbers used to asses this goal. Business Executives make choices that affect the company's goal and their decisions, whether they realize it or not, are linked to the financial performance of the business. Unfortunately, the finance jargons are difficult to understand due to which executives remain uninformed about the consequences of their actions on financial results.
This program aims at bridging this gap through imparting the financial knowledge and an understanding of how decisions in all functional areas can impact the firm's financial performance and derive its growth.
Financial management is one of the most crucial components to support business continuity. Financial planning, management and governance is required by businesses at all stages of growth (from startups to SMEs, NPOs and listed/public sector companies) to successfully manage and run the business to achieve desired results. As the business grows, it requires proper financial plans and more funds to keep up with its growth plans. Therefore, it is important for business executives to learn to assess viability of new investments, identify the right sources of raising funds through equity or debt financing and apply tools for working capital management. Hence, every Business Executive needs to be aware about gimmicks and tricks of Financial Management to be able to add value to the organization.
Executives from diverse business functions—including operations, marketing, supply chain, Production IT, human resources, research and development, legal affairs, and financial administration—as well as financial executives who want to update core skills in a broad strategic context.
Management team members from Compliance , Risk Management, Internal Auditor and Company Secretary
Board Members from Non-Finance Background
Introduction to Financial Management
Working Capital Management
Corporate Valuation
Investing Decisions and Capital Budgeting
Corporate Financing Decisions
Financial Planning and Budgeting
Day 1:
9:00 am– 10:30 am (Session 1)
Knowledge Probe Quiz
Introduction to Financial Management
Financial Management versus Financial Accounting
11:00 am – 12:30 pm (Session 2)
Working Capital Management
Inventory and Receivable Management
1:30 pm – 3:00 pm (Session 3)
Concept of Valuation
Absolute and Relative valuation models
3:30pm – 5:00 pm (Session 4)
Cost of Capital
Group Activity 1
Day 2:
9:00 am– 10:30 am (Session 1)
Debrief of Day 1
Estimating project cash flows
Project evaluation techniques-NPV and IRR
11:00 – 12:30 pm (Session 2)
Internal and external financing sources
Financing life-cycle of the firm
Issuing securities to public
Group Activity 2
1:30 pm – 3:00 pm (Session 3)
Budgeting techniques & importance
Operating, financial and cash budgeting
3:30pm – 5:00 pm (Session 4)
Understanding the implications of financial reports
Communicating effectively about finance with executives from all functional areas
Workshop delivery approach
A highly interactive and practical content delivery format will be used. Blended approach with emphasis on 'experiential' learning will be utilized to create a solid base for knowledge sharing. Effective attention generation and total engagement tools will facilitate real time learning. No prior workshop preparation will be required. All the materials will be provided during the workshop. However, some evening work may be a part of the workshop!
Duration of the workshop
Two days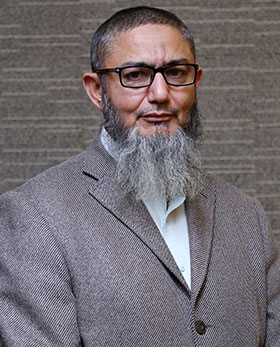 Abdul Rahim Suriya
is a Fellow Member of the Institute of Chartered Accountants of Pakistan (ICAP) and the Institute of Cost and Management Accountants of Pakistan. He was elected as ICAP President for the year 2009-10. He has served as an elected member of the Council of ICAP from 1997 to 2013 (16 years) and was a member of International Accounting Education Standard Board of IFACÂ from 2003 to 2008 (6 years). He represented ICAP at SAFA for three years from 2011 to 2013.
He has over 30 years' experience in Accounting, Auditing, Corporate Finance and Operational Management. He is Visiting Faculty at the IBA, Karachi and NIPA. He is also a Professional Trainer especially on the subject Finance for Non Finance Executives and Corporate Reporting. During the past ten years, Abdul Rahim Suriya has conducted open -house and in -house specialized training programs for senior executives for a number of leading corporate clients.
These programs were designed to cater to the special needs of the clients to achieve higher level of performance and achieve greater corporate synergies. Recently conducted workshops in UAE on Advanced Analysis of Financial Statements and Cash Flow Management.
Currently, Abdul Rahim Suriya is Partner with Suriya Nauman Rehan n Co., Chartered Accountants. He has authored a book on "A guide to business decision making".
He is Independent Director on the boards of Allied Engineering Management Company (Private) Limited, management company of Allied Rental Modaraba; UDL Modaraba Management (Private) Limited.
---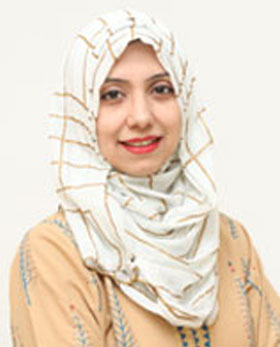 Dr. Sana Tauseef
is Associate Professor & Chairperson for Department of Finance at School of Business Studies at IBA Karachi. She is also an alumnus of IBA from where she did her BBA (Finance), MBA (Finance) and MS (Economics). Sana received her Doctorate from Grenoble Ecole de Management, France, in 2018. She is a CFA charter holder and an active member of CFA Pakistan Society. She has recently earned the CFA Institute Certificate of ESG Investing and is a member of PSX ESG Taskforce. Sana has taught various courses including Corporate Finance, Managerial Accounting, Financial Derivatives and Seminar in Finance over the past fifteen plus years. She has a keen interest in training, mentoring and advising. She has authored several teaching cases and is actively involved in empirical research.
IBA CEE Cancellation Policy for Open Enrollment Programs:
In the event of participant's cancellation, the following schedule will apply:
5 days before start of workshop - No cancellation
Within 4 to 2 days prior to workshop Half program fee forfeiture
Within 1 day and No Shows - Full program fee forfeiture
Cancellation notification must be made in writing to CEE.
Postponement
Due to any unavoidable circumstances, the workshop may be postponed by the institute. In case of postponement, the institute will refund full fee of the program or the participant may opt to defer his/her registration to the next program.
Substitute
Substitutes will be taken at least 2 days prior to the workshop. Should we be unable to accept your application for any reason, your payment (cheque/draft) will be returned to you.
Deferrals
All registrations deferrals must be requested in writing at least 2 days prior to the workshop. Send a note to the Program Registration Team indicating that you wish to have your registration deferred to another session of the same program within one year. The deposited fee will be carried forward. Please note that only one transfer is permitted. After one year, the deposited fee will be fully forfeited.