Coaching, empowering and mentoring are management skills central to improving the performance of entire teams. A successful coach helps employees to find solutions themselves, which can improve their performance and free managers to focus more on their own jobs. In a nutshell, coaching is all about helping someone else to learn. Good coaching and performance management leads to self-motivation and an attitude that is oriented towards continual improvement. This two-day workshop is about the key principles and skills of coaching that will enable managers to get the best out of their teams!
This workshop empowers managers to improve the way they communicate with their teams - to move out of the authoritarian style and employ highly effective Coaching Conversation to bring in accountability with the team members to bring the best out of them and to improve relationships
How will you (participant) benefit?
Discover why coaching skills are an essential part of your toolkit as a manager
Develop foundational Coaching fundamentals understanding
Learn the secret of great Coaching Conversations
Learn providing feedback and feed-forward to empower your team
Learn performance-based coaching model for great results
Practice Coaching skills with practical tools for coaching in the workplace
The competencies targeted in this course are: Coaching, Mentoring, Active listening, Questioning skills, Decision making, Facilitating growth, Self-Awareness
Day 1 - Fundamentals of Coaching and Coaching Conversations Competencies
What is Coaching and how is it different from counselling, mentoring?
Latest trends in coaching at an individual and team level
Recognizing issues: Why Managers fail to coach?
Learn eleven 11 Core Competencies of Coaching (ICF benchmarked)
Coach employee using Coaching Models for Managers (GROW, STAR and DARE)
Appreciate determination, action and continuous feed-forward instead of feed-back only
Asking the right questions in coaching
Coaching approaches for different behavioral styles (MBTI / DiSC)
Arranging the room for coaching
Running the coaching session
Day 2 - Coaching Conversations Practice, Learning by experience.
Coaching training videos to understand good and bad coaching conversations
Using Power Questions to Foster Critical thinking and curiosity
5 C's of great Coaching Conversations for effective conversations with staff
Coaching styles and skills - Characteristics of an ideal coach
7 masterful coaching personality traits - Myths and realities
Coaching styles: What kind of a coach are you?
Seven communication principles for coaching
Coaching Role plays
Coaching Action plan
Head of Departments and Line Managers & First time Managers of any department, Senior Supervisors, HR Supervisor, HR Change Managers, Restructuring Manager, OD Managers, HR Managers, Performance Managers, Talent Managers, HR Professionals, SME companies Owners, Start-up Owners, anyone would like to learn Coaching skills.
Trainers Profile: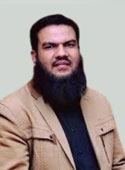 Muhammad Farhan - Certified Success Coach, Certified Leadership Assessor, SHRM-SCP, SPHRi, Certified Trainer
Farhan has extensive experience developing and conducting training in Coaching Conversations, Train the Trainer, KPI based Performance Management Systems, Balanced Scorecard Framework, Total Rewards Management, Competency based Recruitment, Performance and Talent Management, Designing Assessment Centres, HR Processes Audit and Job Analysis & Evaluation training for a variety of industries, including Manufacturing, Supply Chain, Courier, Distribution, Consulting, Education, Banking, Retailing, Training, Contracting, and Construction.
Farhan trained participants from top multinational and local companies like Services Industries, GSK, M&P, OCS, TCS Private Limited, Citiscape L.L.C, SCB, Sanofi Aventis, British Council, Aga Khan University, Aga khan Health, Tameer Microfinance, KASB Bank, Innovative, Cooperative computing, Sybrid, Systems Limited, Packages Limited, Al-Karam, National Foods, Shan Foods, US Denim Mills, Volta, Kohinoor Textile Mills, Bahria Town, HBFC, MAL, Nizam Energy, Chase-up, Shaheen Air International, Alkaram Towel, Ali Akbar Group, Dolmen Group, Pak Qatar, Premier Agency, Rajby Industries, Greenstar, Jhpiego, Unity Foods, Technopack, TCF, DHL, Hands Pakistan, Daraz.pk, AKU just to name a few. He has spoken at industry forums and has been a Visiting Faculty & Research Advisor at the leading business schools of Pakistan, IBA, SZABIST & CBM – IOBM.
Farhan is Certified Success Coach, Certified Leadership Assessment (GLA360), Certified SHRM SCP and a student member of SHRM /HRCI, USA and completed certification of HRBP (HR Business Professional) and HRMP (HR Management Professional).
---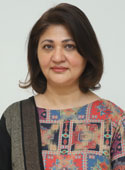 Dr Nyla Ansari - Assistant Professor, Program Lead, MBA Executive Program, Academic Director, Human Resources (Postgraduate Diploma Program)
Dr Nyla Ansari is a senior full-time faculty (Assistant professor) in the fields of human resources management and organizational psychology at IBA. In addition, she is the "Program leader" of the MBA executive program and the "Academic director" for Human resources post graduate diploma program at CEE, IBA. Her other roles at IBA include personal counsellor to students and patron of the HR student society.
Dr Ansari has a PhD in women leadership from Grenoble school of management, France, and three master's degrees in Organizational psychology, management sciences, and public administration.
Dr Ansari has published papers and cases in international journals and has presented the same at several international conferences on topics such as life/career development, women leadership, and gender bias. She is also a reviewer for a few local and international journals for LUMS, Lahore, NACRA, North America, Emerald group, and Blue pen.
She has done many consulting assignments for organizations like Gul Ahmed, K Electric, Hum Awards 2020, ICI Pakistan etc.
IBA CEE Cancellation Policy for Open Enrollment Programs:
In the event of participant's cancellation, the following schedule will apply:
5 days before start of workshop - No cancellation
Within 4 to 2 days prior to workshop Half program fee forfeiture
Within 1 day and No Shows - Full program fee forfeiture
Cancellation notification must be made in writing to CEE.
Postponement
Due to any unavoidable circumstances, the workshop may be postponed by the institute. In case of postponement, the institute will refund full fee of the program or the participant may opt to defer his/her registration to the next program.
Substitute
Substitutes will be taken at least 2 days prior to the workshop. Should we be unable to accept your application for any reason, your payment (cheque/draft) will be returned to you.
Deferrals
All registrations deferrals must be requested in writing at least 2 days prior to the workshop. Send a note to the Program Registration Team indicating that you wish to have your registration deferred to another session of the same program within one year. The deposited fee will be carried forward. Please note that only one transfer is permitted. After one year, the deposited fee will be fully forfeited.